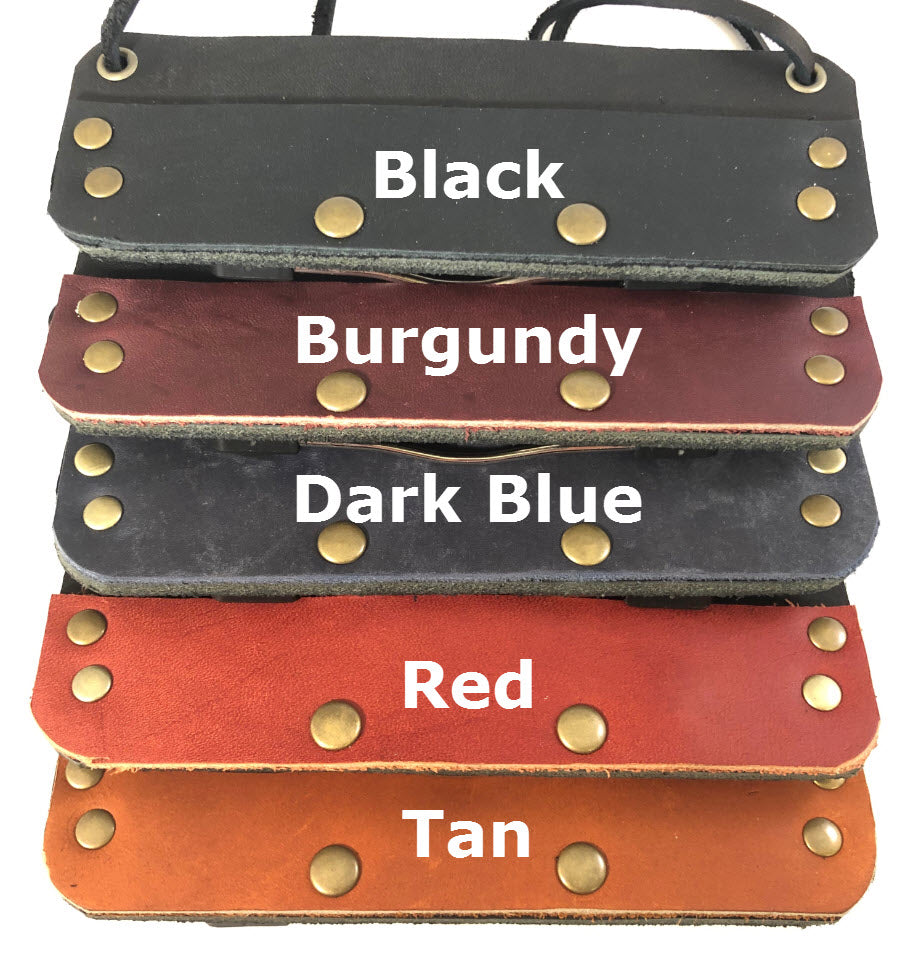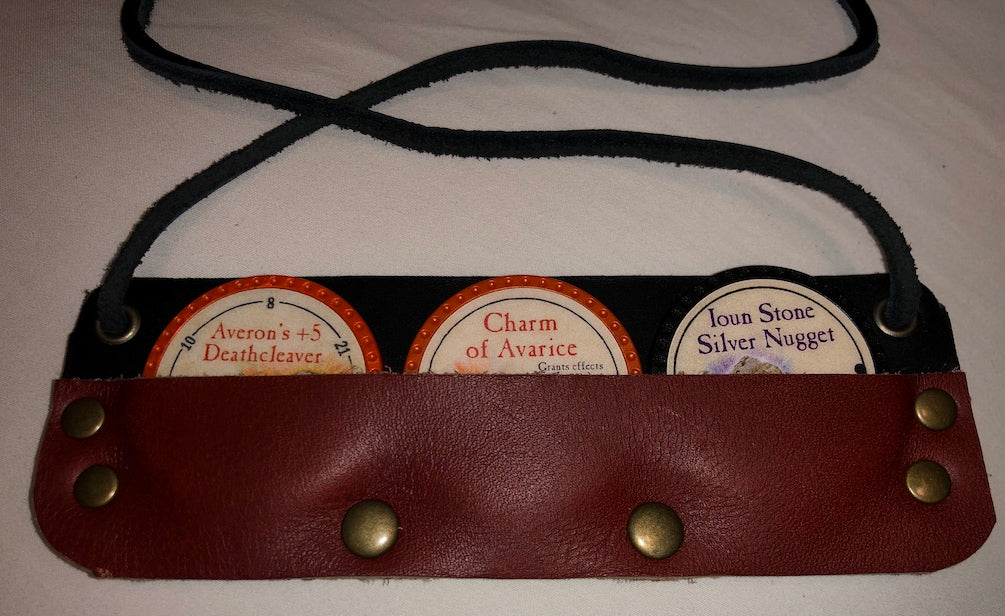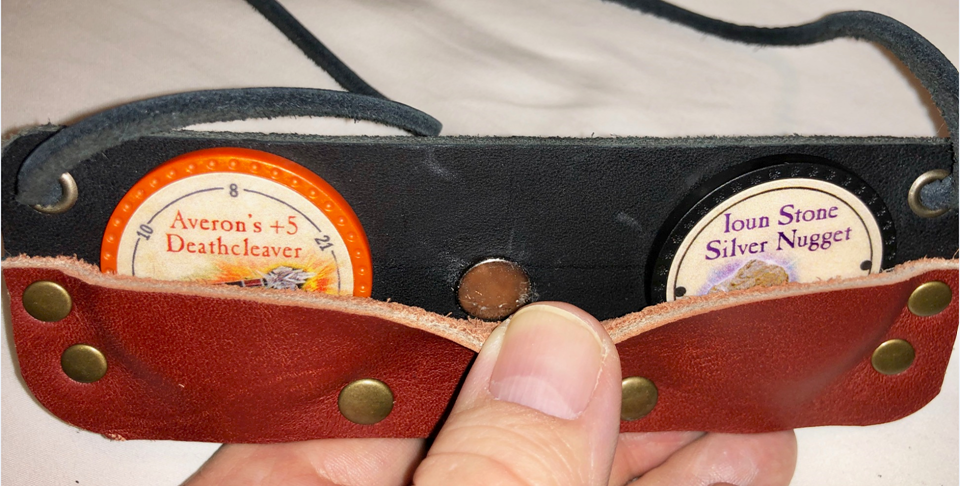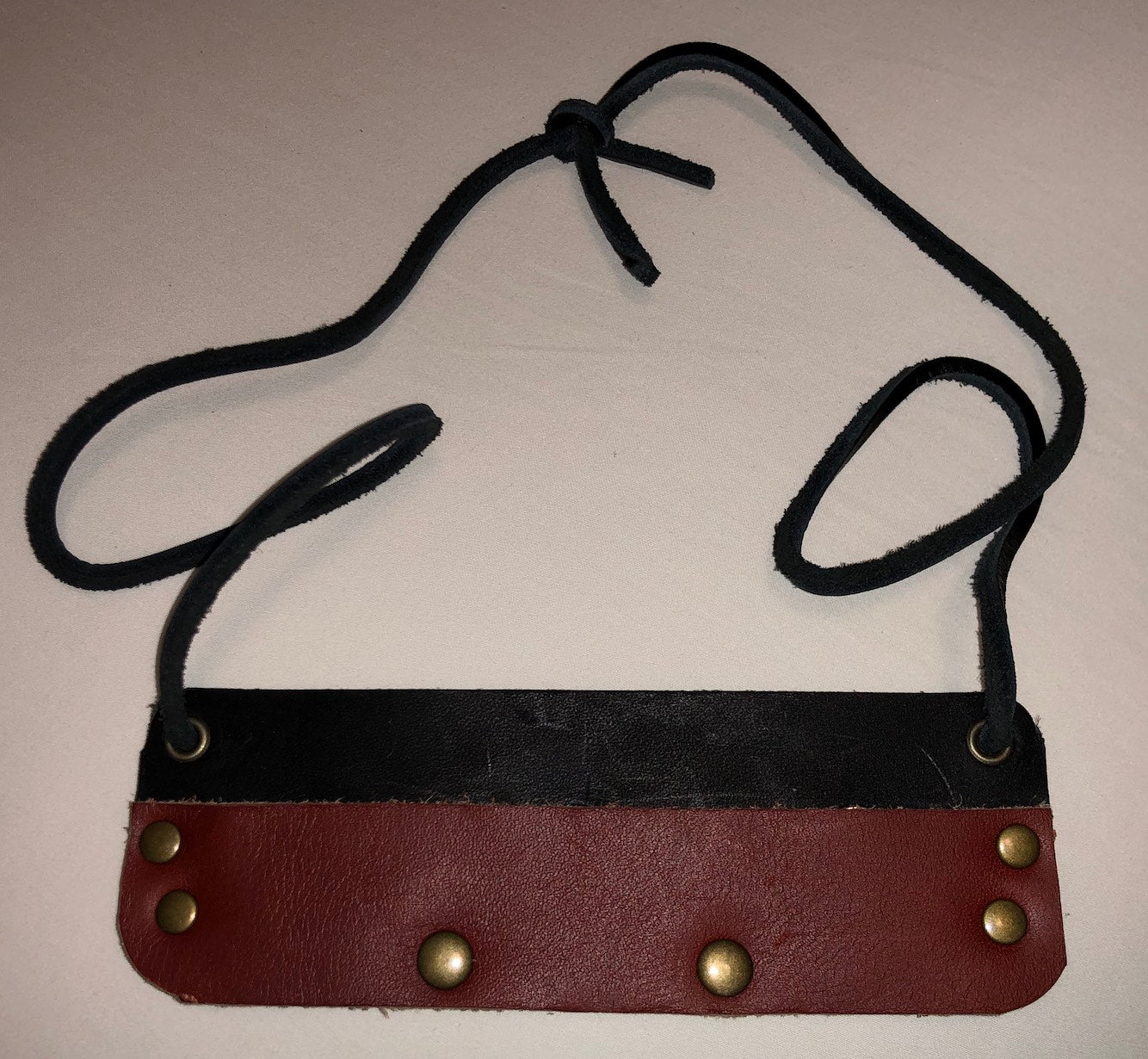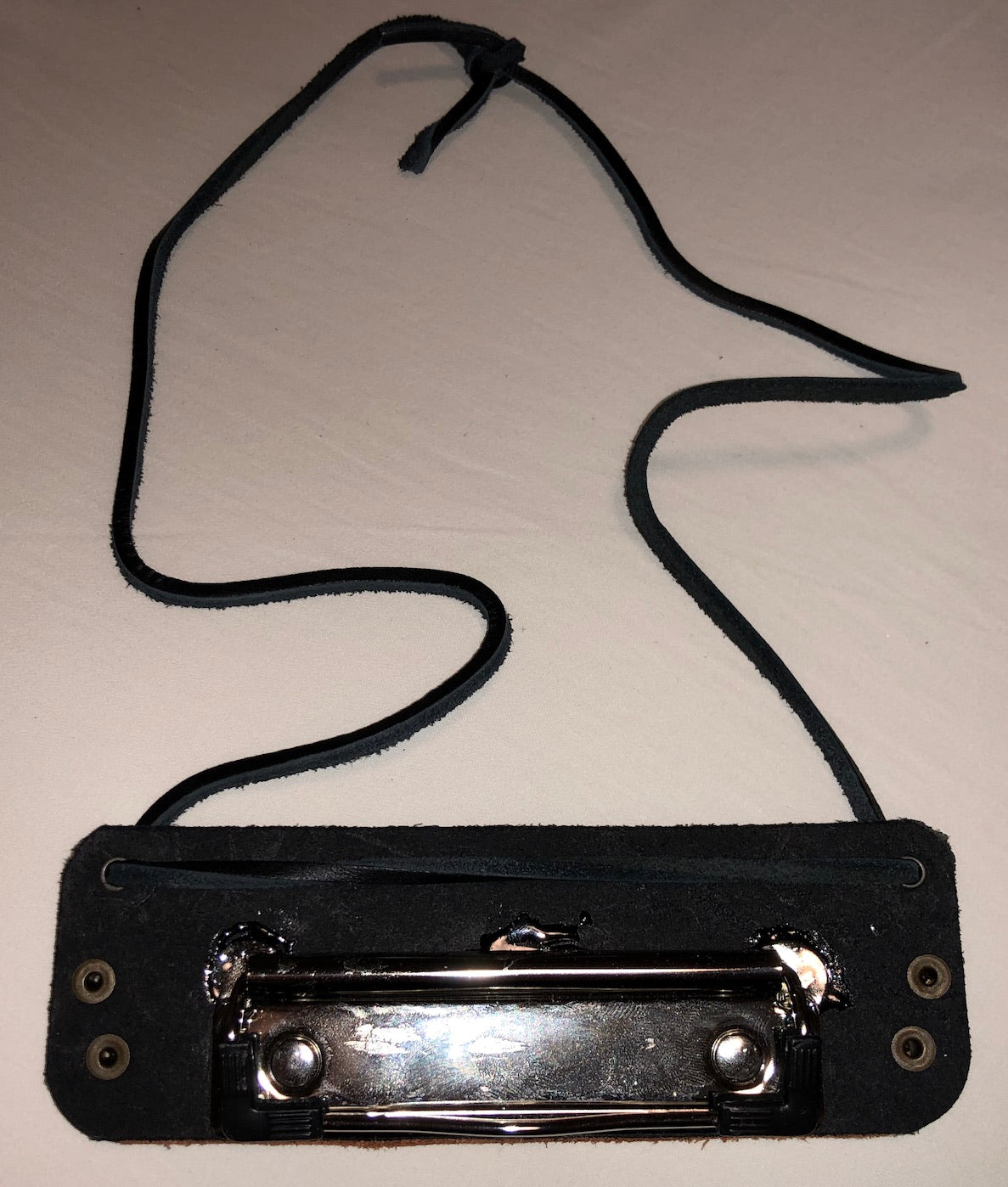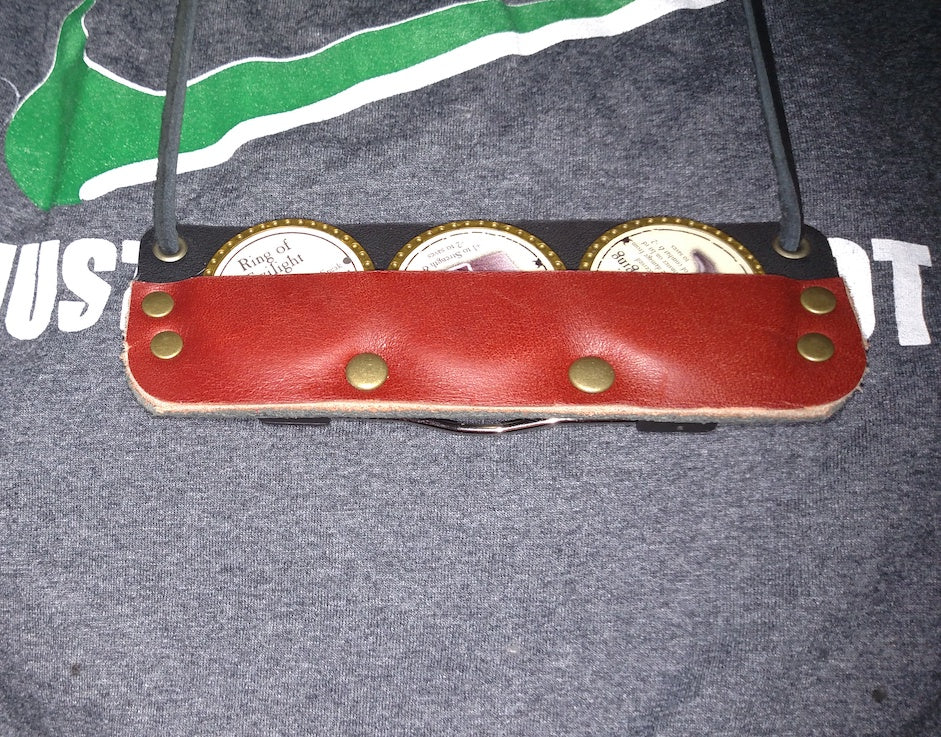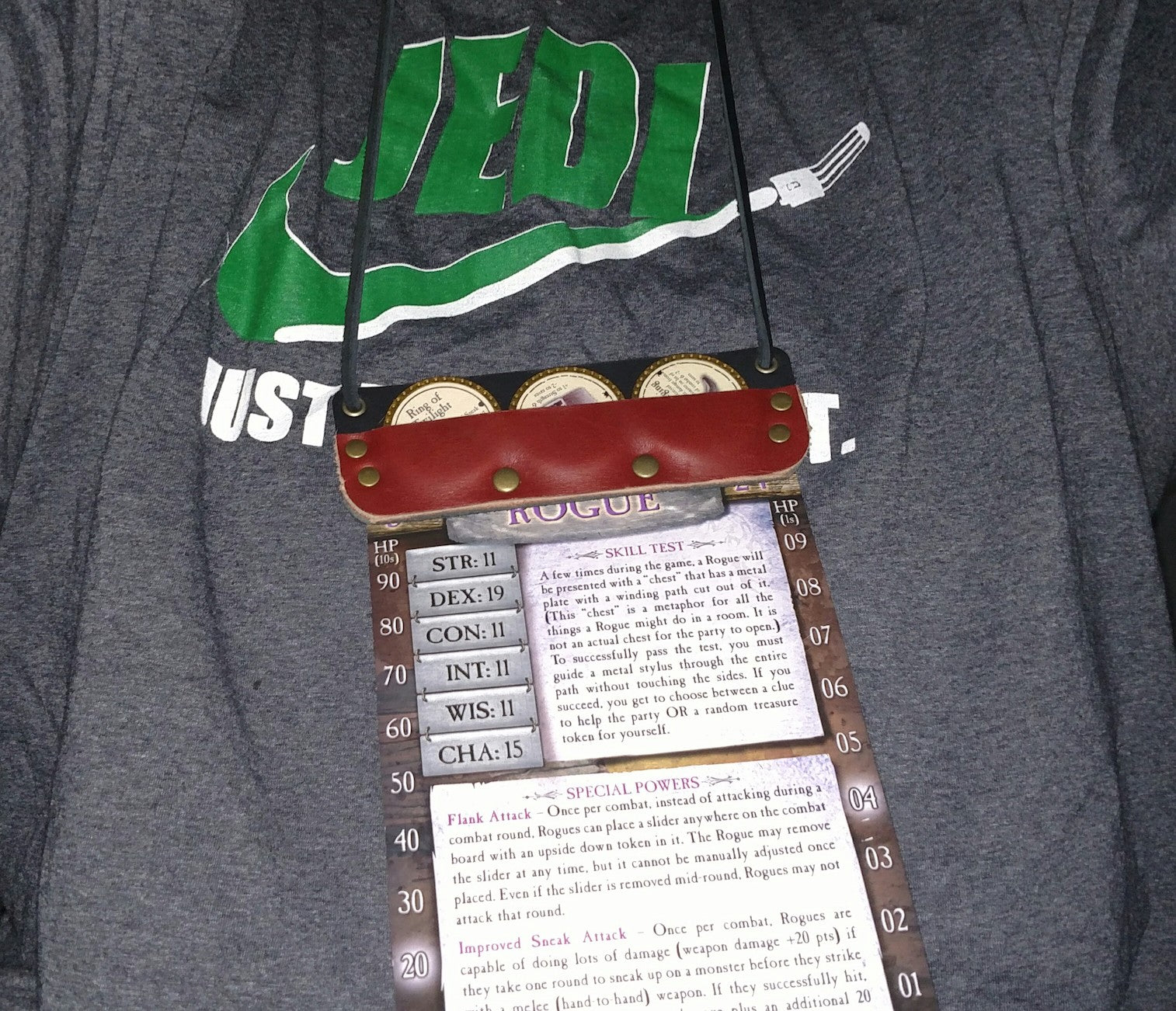 Lunk the Rogue
Three Token Leather Lanyard with Character Card Clip by Lunk the Rogue
Welcome to a new exclusive product offering on Trent Tokens!

Special Introductory Price of ONLY $19.95!!!
This is a wonderfully crafted handmade leather necklace that can hold three tokens AND your character card!
It contains three rare earth magnets*, each rated at 7 pounds, so your tokens aren't going anywhere! The necklace can be worn with or without a character card because the clip is hidden on the back.
This is perfect for the dungeon and carrying your weapon and treasure enhancing token, or ammunition, an oil or salve, an emergency healing potion, or whatever three tokens you want to have quick and easy access too!
Available in five colors - Black, Burgundy, Dark Blue, Orange, and Red.
* Note - Magnetic items should not be worn if you have a pacemaker or other heart implants. Tokens not included.