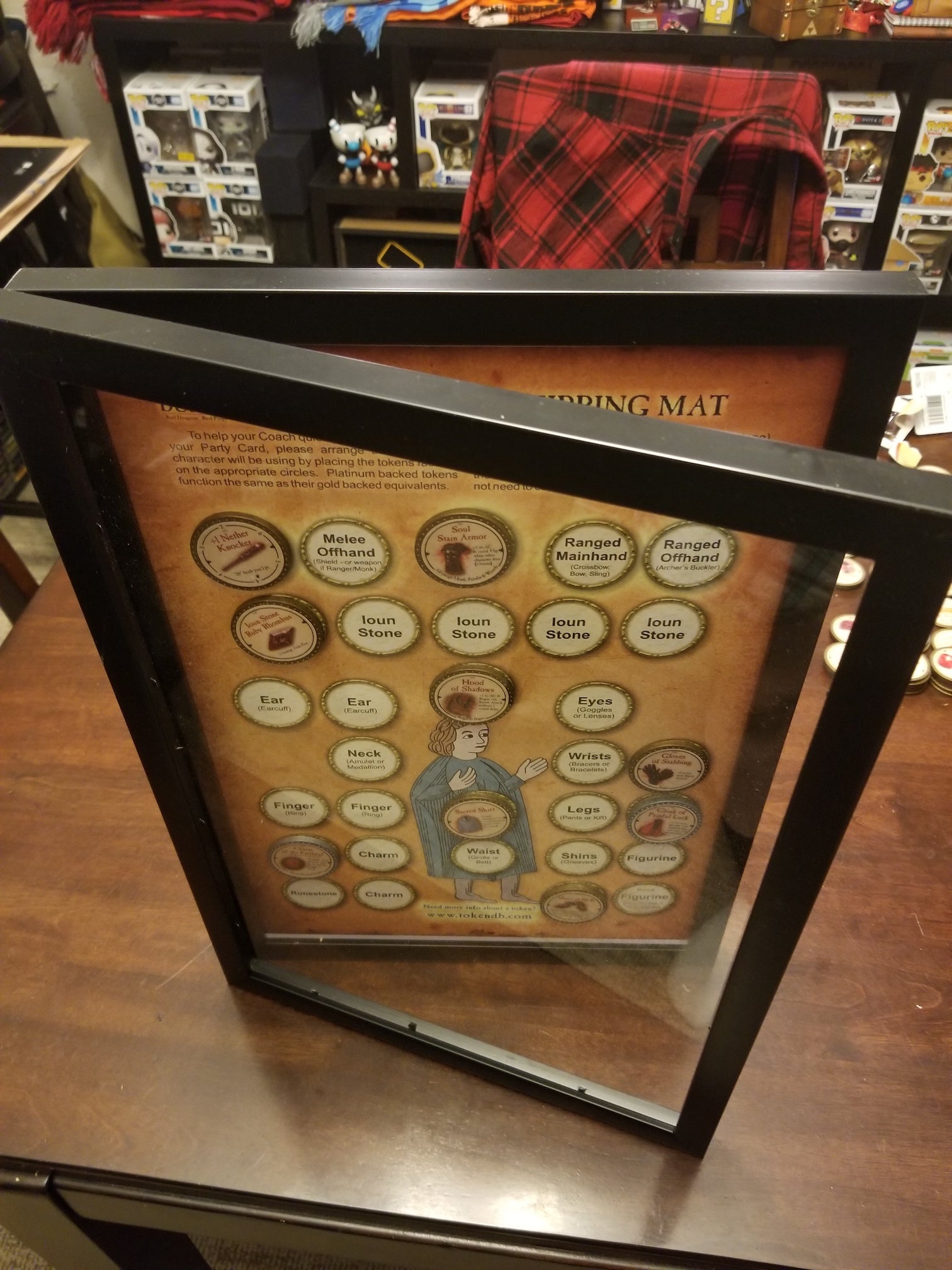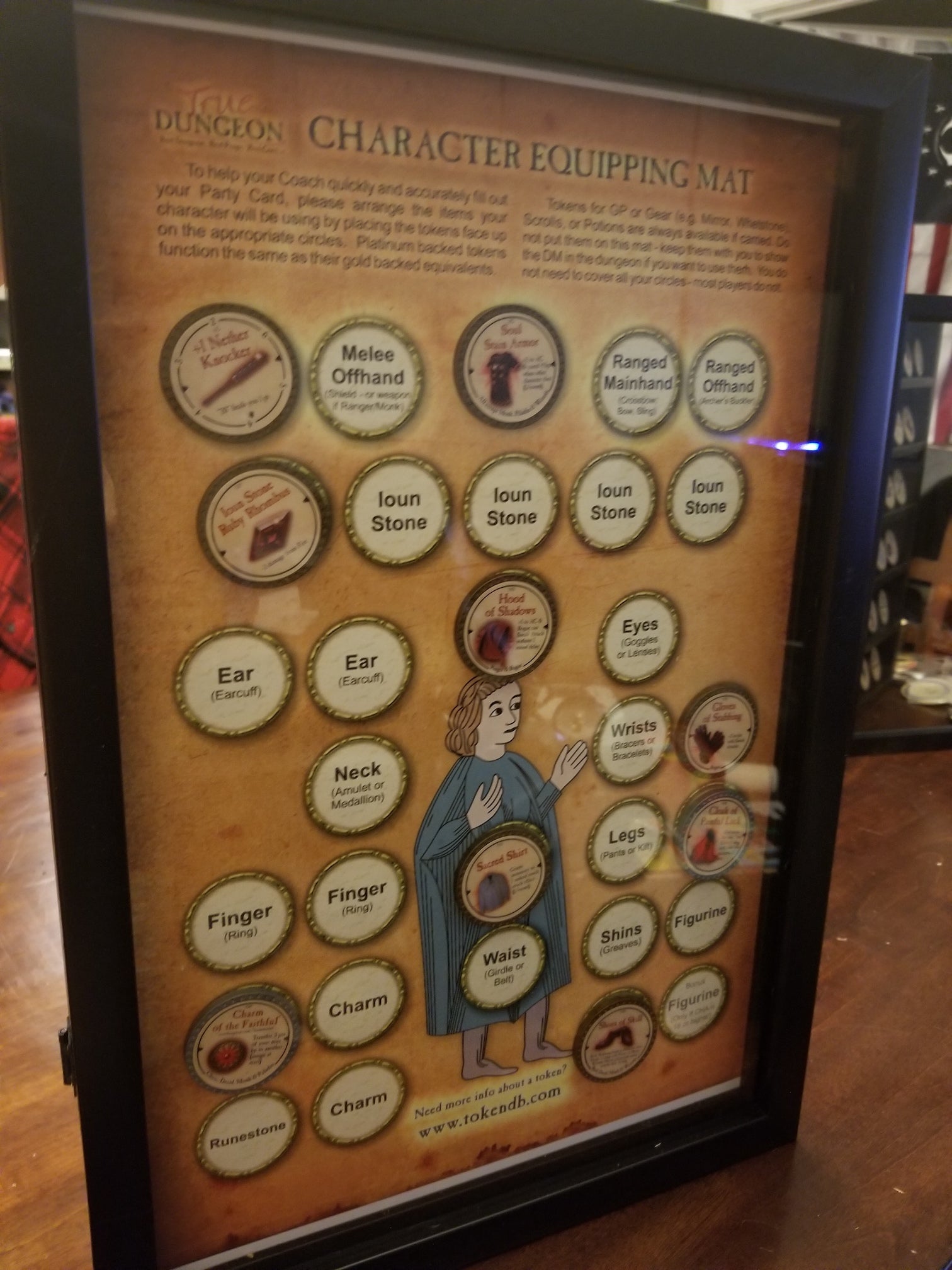 Eric Temple
Hinged Metal Picture Frame True Dungeon Magnetic Shadowbox
This Hinged Metal Picture Frame True Dungeon Magnetic Shadowbox is handmade by Eric Temple, a True Dungeon adventurer.
The door has a metal clasp to hold it shut while hanging. Behind each item slot is a N52 10mm x 3mm Neodymium Magnet that will hold your Tokens in place as they are displayed on your wall as if you were getting ready for a True Dungeon Adventure. You can display your Best In Slot items or your favorite character builds!
Price: $60 + $15 Shipping*
Dimensions: 18" x 12" x 1.5"
Weight: 3.5lbs
*Note - Because of the shipping requirements of this handmade item, $15 shipping will be required for your order.
However, multiple items may be combined into one shipment with only one shipping fee!