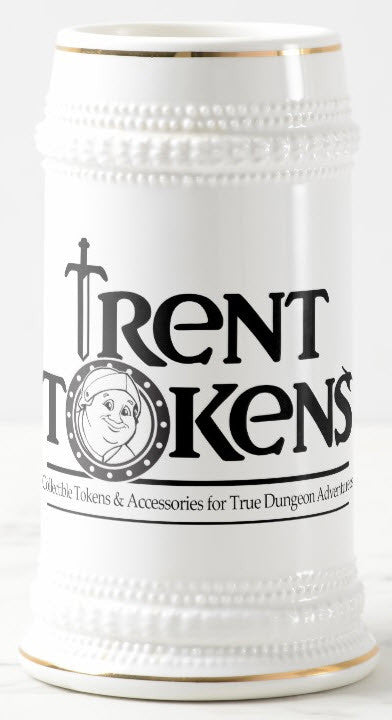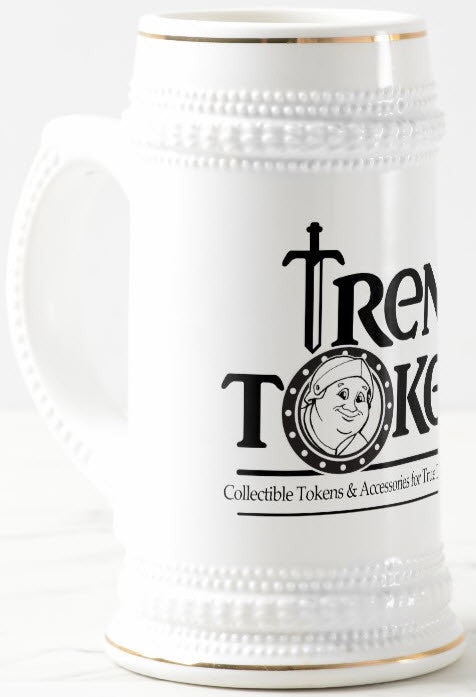 Trent Tokens
+4 Ultra Rare Stein of Trentus (White/Gold)
$24.95
We currently have 4 in stock.
The +4 Ultra Rare Stein of Trentus (+4 Charisma) is what Trentus the Barbarian uses to celebrate a successful dungeon run, and he thinks you'll enjoy celebrating with it too.

This is a 22 oz. traditional German beer mug with ornate borders at the rim and base, and a detailed handle. It's perfect for the True Dungeon token collector who also happens to love drinking out of steins!
I hope you enjoy this fun stein and the boost it gives you to Charisma as much as I do!
Available in 2 colors – white with metallic gold (this item) & grey and blue
Dimensions: 3" diameter x 6.6" h; 22-ounce capacity
Dishwasher and microwave safe
Meets or exceeds FDA requirements for food and beverage safety