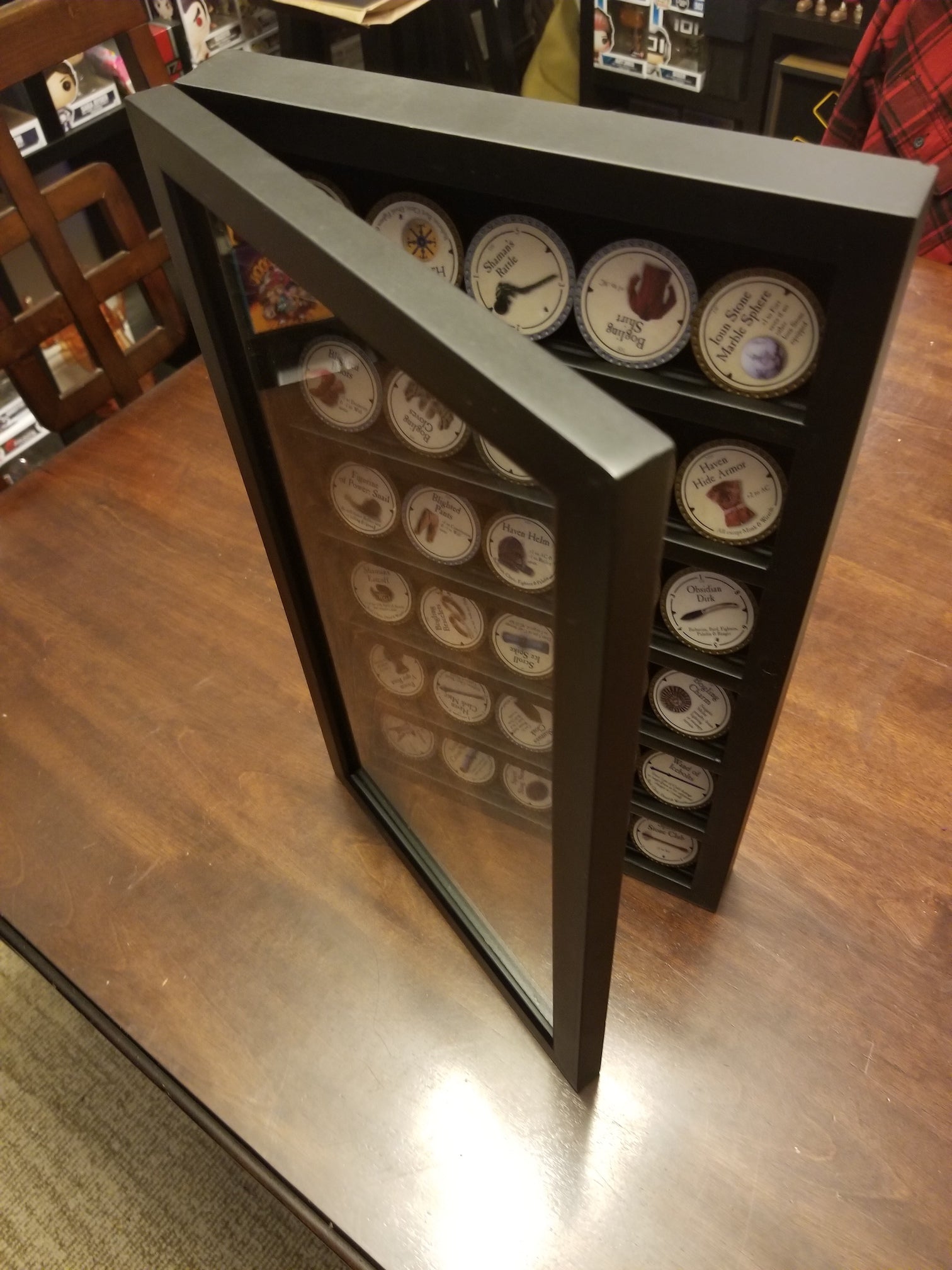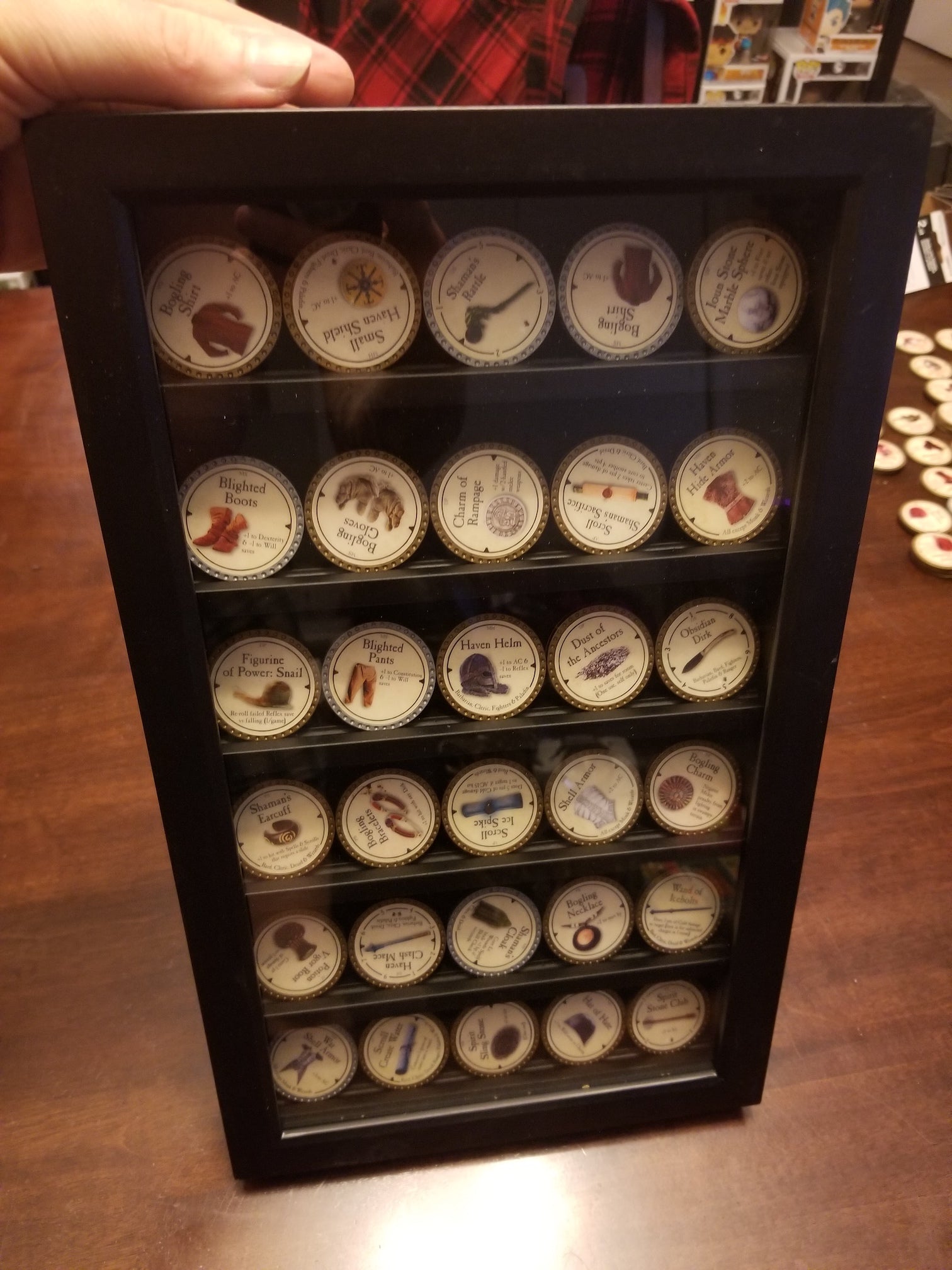 Eric Temple
Wooden True Dungeon Token Display Case
This Wooden True Dungeon Token Display Case is handmade by Eric Temple, a True Dungeon adventurer.
Each shelf perfectly holds 5 True Dungeon Tokens for a total of 30 tokens on display. Neodymium Magnets hold the door shut.
Price: $60 + $15 Shipping*
Dimensions: 16" x 9 1/4" x 1 3/4"
Weight: 3.5 lbs
*Note - Because of the shipping requirements of this handmade item, $15 shipping will be required for your order.
However, multiple items may be combined into one shipment with only one shipping fee!