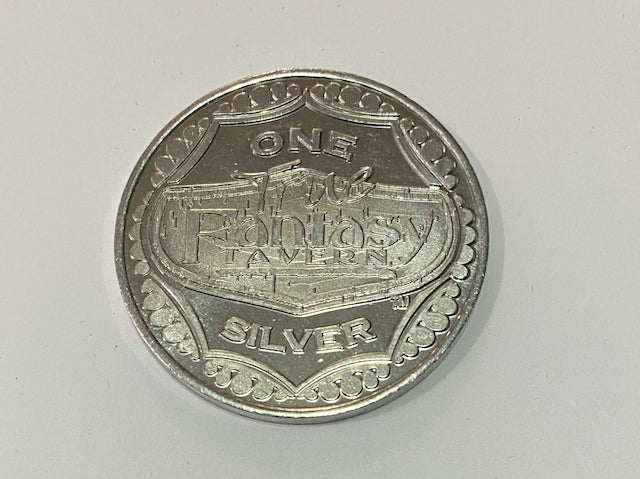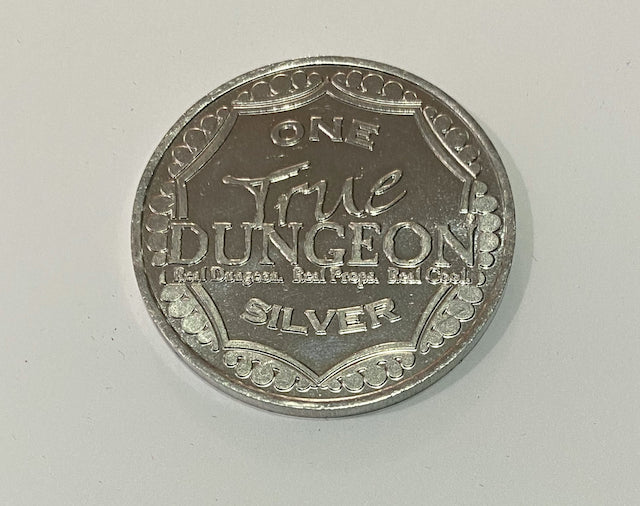 Trent Tokens
True Dungeon True Fantasy Tavern Silver Coin
$14.95 $19.95
We currently have 6 in stock.
Here is a fun collector item for True Dungeon fans!

The silver coins were sold in the True Dungeon Tavern in 2005. At that time they could be redeemed at the True Dungeon Tavern for their purchase price worth of True Dungeon goods.

This may be the only time the True Fantasy Tavern logo was officially used.