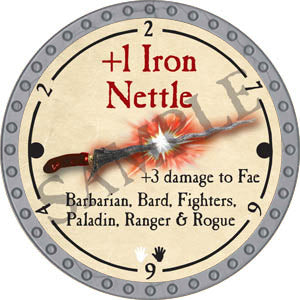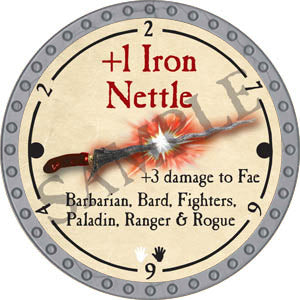 Trent Tokens
+1 Iron Nettle - 2017 (Platinum)
$1.61
We currently have 2 in stock.
Like all +1 weapons, the DM will add +1 to the AC hit when using this weapon but the damage bonus has already been factored into the damage wheel.
This weapon deals an additional +3 damage when it's used to score a hit against a Fae.
It's too unbalanced to be used as a thrown weapon.
Text On Token: +3 damage to Fae
Official True Dungeon Token Database Listing