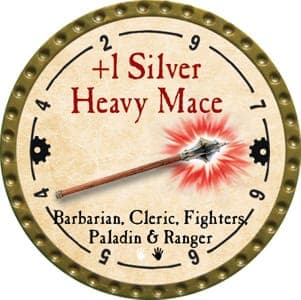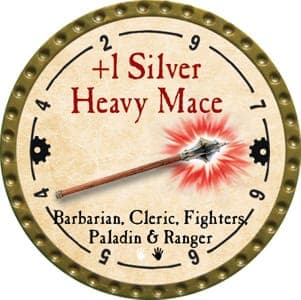 Trent Tokens
+1 Silver Heavy Mace - 2013 (Gold)
$1.69
We currently have 1 in stock.
Like all +1 weapons, the DM will add +1 to the AC hit when using this weapon but the damage bonus has already been factored into the damage wheel.
Weapons & ammunition made from or coated with silver do not deal extra damage to lycanthropes. (Silver Sickle is the sole exception.) However, damage from silver weapons/ammo cannot be regenerated or magically healed by lycanthropes.
Official True Dungeon Token Database Listing