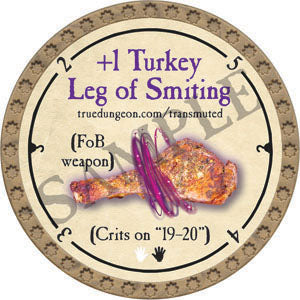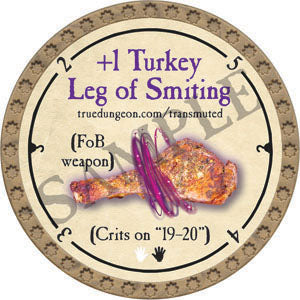 Trent Tokens
+1 Turkey Leg of Smiting - 2022 (Gold)
$49.50
We currently have 4 in stock.
Like all +1 weapons, the DM adds +1 to the AC hit when using this weapon but the damage bonus has already been factored into the damage wheel.
This weapon is permanently imbued with the smiting effect. This means that when used in combat, a critical hit can be scored if the player slides a natural 19 or 20. This weapon is not subject to further effect from Oil of Smiting or any other crit-enhancing magic.
This Turkey Leg may not be eaten.
Text On Token: (FoB weapon)
(Crits on "19-20")
Official True Dungeon Token Database Listing