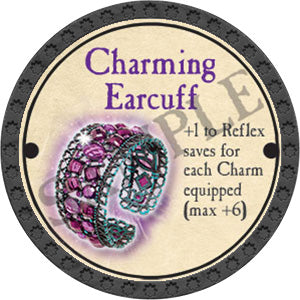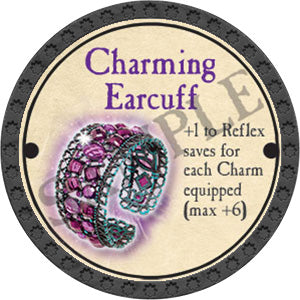 Trent Tokens
Charming Earcuff - 2017 (Onyx)
$112.50
We currently have 1 in stock.
Wearer gains +1 to Reflex saves for each charm the character has equipped, up to +6.
This item is part of the Charming set.
When at least three items are equipped, character gains +1 level. There is no four-piece bonus.
Charming Crown
Charming Earcuff
Charming Ring
Ioun Stone Charming Cabochon
Note: Multiple bonus level effects do not stack.
Text On Token: +1 to Reflex saves for each Charm equipped (max +6)
Official True Dungeon Token Database Listing