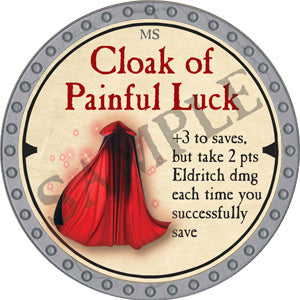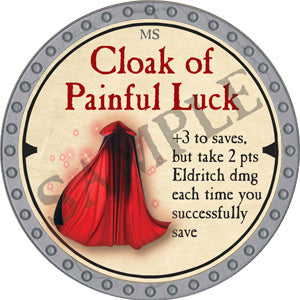 Trent Tokens
Cloak of Painful Luck - 2019 (Platinum)
$1.35
We currently have 9 in stock.
Add +3 to all saving throws and suffer 2 points of Eldritch damage every time you succeed on a saving throw.
The drawback to this cloak triggers even if its power was not responsible for the save's success. E.g., if you needed to succeed on a DC 12 Will save and you rolled a natural 18, you would still take 2 Eldritch damage–even though you would have succeeded on the roll if you were not wearing this cloak.
Text On Token: +3 to saves, but take 2 pts Eldritch dmg each time you successfully save
Official True Dungeon Token Database Listing