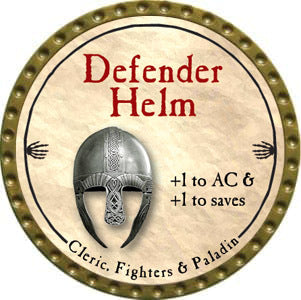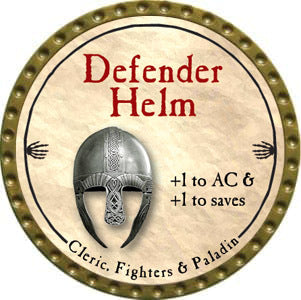 Trent Tokens
Defender Helm - 2012 (Gold)
$3.15
We currently have 1 in stock.
Adds +1 to AC and +1 to all saving throws
This item is part of the Defender Set.
When all three items are worn, the character gains +1 to AC (in addition to the AC granted by the individual items) and becomes immune to hold, slow, and other hindrances (à la Boots of Free Action).
Defender Helm
Defender Platemail
Defender Shield
Text On Token: +1 to AC & +1 to saves
Official True Dungeon Token Database Listing