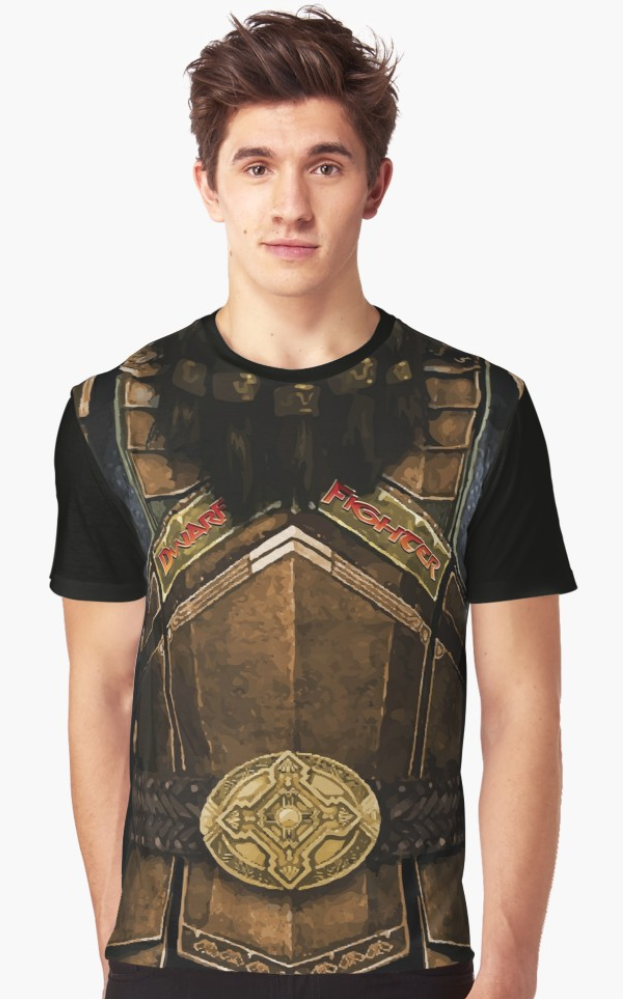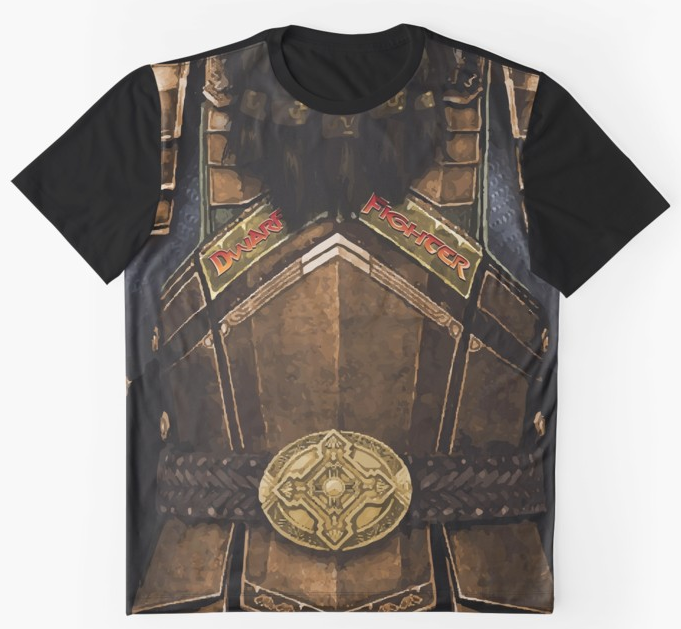 Trent Tokens
Dungeon Adventure Graphic T-Shirt: Dwarf Fighter
The beautiful artwork on this Dungeon Adventure Graphic T-Shirt has been exceptionally designed by long time True Dungeon fan, SnakeEyes0217. This armor is a must have magical item if you're a Dwarf Fighter who wants to be prepared for your decent into a True Dungeon adventure!
Description:
- Front panel is edge-to-edge custom printed.
- Sublimation transfer technique prints crisp, bold colors.
- Printed front panel is 96% Polyester and 4% Spandex.
- Plain color back panel, sleeves and neck bind are 100% Cotton.

Note: due to the production process, the placement of the print may vary slightly from the preview.