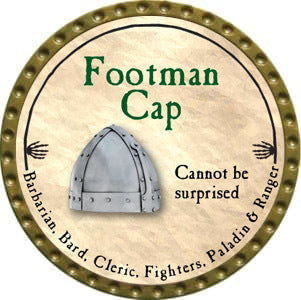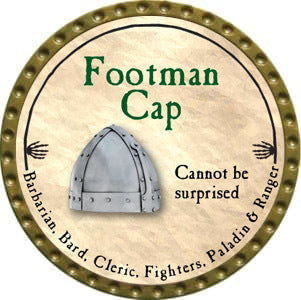 Trent Tokens
Footman Cap - 2012 (Gold)
$3.15
We currently have 1 in stock.
Wearer cannot be surprised
This item is part of the Footman Set.
When all three items are worn, the character gains +2 to AC (in addition to the AC granted by the individual items) and all Cold damage inflicted upon the character is reduced by 1.
Footman Chainmail
Footman Cap
Footman Shield
Text On Token: Cannot be surprised
Official True Dungeon Token Database Listing