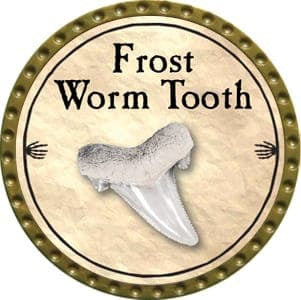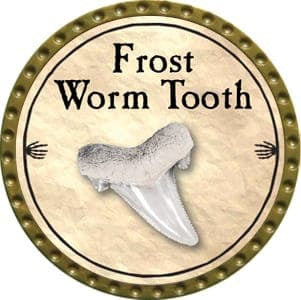 Trent Tokens
Frost Worm Tooth - 2012 (Gold)
$8.51
We currently have 2 in stock.
Monster Trophy tokens can only be found in the random treasure generators found at the end of an adventure. Each represents either a portion of a creature, statuary, flora, or raw materials (e.g., metals or minerals) found within a True Dungeon adventure.
Monster Trophy tokens have black lettering and gold backs (or brown lettering on wood in 2006). They are primarily used to make Combo/Transmuted tokens and are often highly-prized by token collectors.
Official True Dungeon Token Database Listing