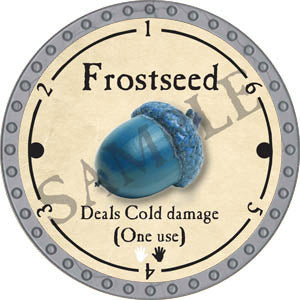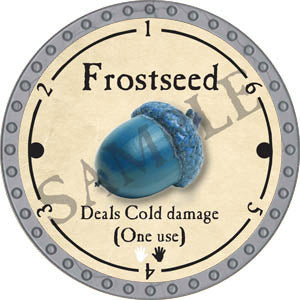 Trent Tokens
Frostseed - 2017 (Platinum)
$0.77
We currently have 9 in stock.
Non-magical alchemical weapon that deals Cold damage
Like all alchemical weapons, this item will deal double damage if the attacker scores a "natural 20"? on the attack slide. But unlike thrown physical weapons (dagger, spear, etc.), alchemical weapon damage is not increased by the attacker's Strength score.
Text On Token: Deals Cold damage (One use)
Official True Dungeon Token Database Listing