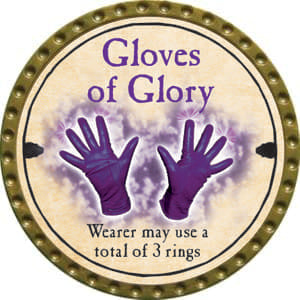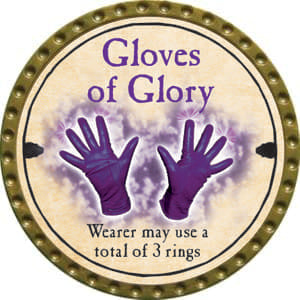 Consignment
Gloves of Glory - 2014 (Gold) - C53
$180.00
We currently have 1 in stock.
Note: This is a Consignment Token (hence the C53), which means a True Dungeon adventurer is selling it through Trent Tokens. But as with all Trent Tokens products, once you've made your purchase, you'll receive a tracking number and your token will be promptly mailed to you!
---
These gloves allow the wearer use up to three rings instead of the normal maximum of two.
The effect from this item does not stack with the Hand of Glory.
Text On Token: Wearer may use a total of 3 rings
Official True Dungeon Token Database Listing