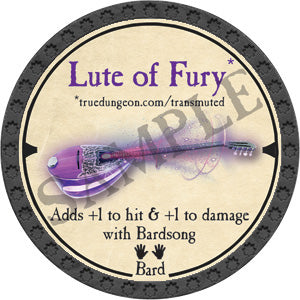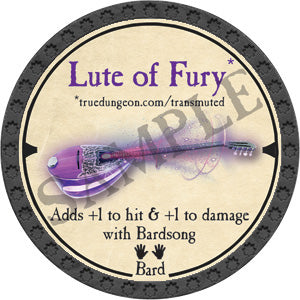 Trent Tokens
Lute of Fury - 2019 (Onyx)
$149.95
We currently have 1 in stock.
When this instrument is played, bardsong grants each party member a total of +2 To Hit & +2 Damage (+3 To Hit & +3 Damage if the bard is 5th-level) with melee and ranged attacks.
Unlike most other Ultra Rare bard instruments, the bard cannot perform other actions while using this instrument.
Text On Token: Adds +1 to hit & 1 to damage with Bardsong
Official True Dungeon Token Database Listing