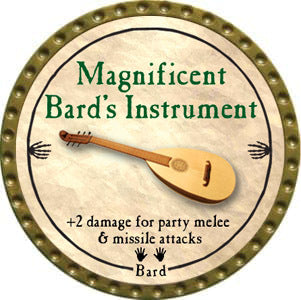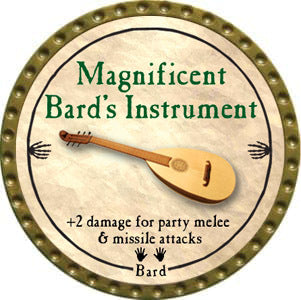 Trent Tokens
Magnificent Bard's Instrument - 2012 (Gold)
$0.90
We currently have 5 in stock.
Adds +2 Damage to melee and ranged attacks made when a bard uses this instrument to play bardsong
Thus the party will enjoy a total of +1 To Hit and +3 Damage (or +2/+4 if the bard is 5th-level) when this is used to play bardsong.
This instrument differs from a Masterwork Bard's Instrument in that the Masterwork Bard's Instrument provides the +2 Damage to melee attacks only.
Text On Token: +2 damage for party melee & missile attacks
Official True Dungeon Token Database Listing