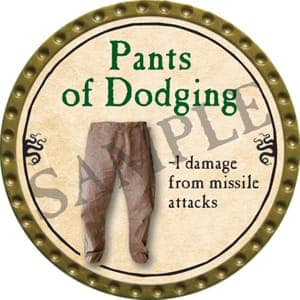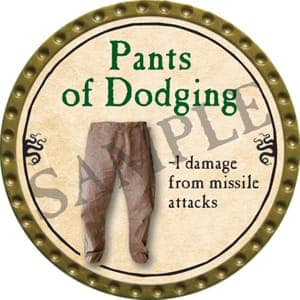 Trent Tokens
Pants of Dodging - 2016 (Gold)
$0.28
We currently have 2 in stock.
Physical ranged weapon attack damage inflicted upon the wearer is reduced by 1 point per attack. This item does not reduce damage inflicted by melee attacks or ranged spells.
If a missile attack deals both physical damage and has a secondary effect (e.g., paralysis, sleep, Poison, ennui), as long as all of the physical damage was negated, these pants will negate both the physical damage and secondary effect(s). However, if even 1 HP of damage is not negated, the secondary effect(s) will affect the wearer.
Text On Token: -1 damage from missile attacks
Official True Dungeon Token Database Listing