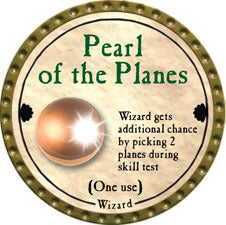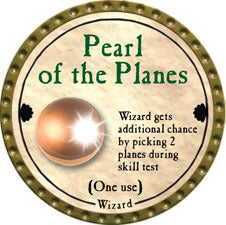 Trent Tokens
Pearl of the Planes - 2011 (Gold)
$0.90
We currently have 5 in stock.
Allows wizards to make two selections instead of one for their skill test. If either guess is correct, the character will get full credit for a successful selection.
Note: This token must be used prior to initiating the skill test and must be turned in no matter what the results of the skill test turn out to be.
Text On Token: You may pick 2 planes during skill test (One use)
Official True Dungeon Token Database Listing