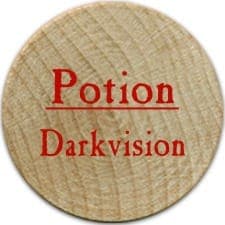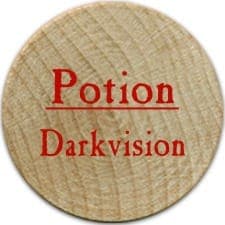 Trent Tokens
Potion Darkvision (R) - 2006 (Wooden)
$10.00
We currently have 10 in stock.
Allows the imbiber (only) to see in non-magical darkness by creating a magical light source which only the imbiber can see. The effect lasts one room.
This potion does not have any effect in magical darkness.
Note:  When it was first printed, this potion caused the player to be given a special light source that lasted the entire adventure. That mechanic no longer applies.
Official True Dungeon Token Database Listing