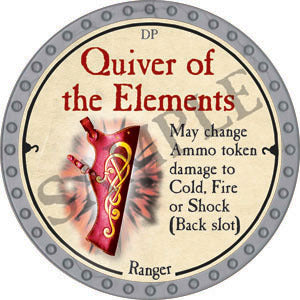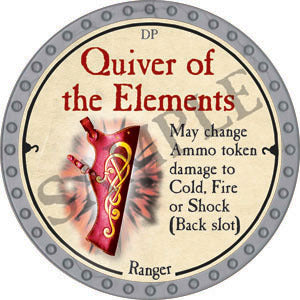 Trent Tokens
Quiver of the Elements - 2022 (Platinum)
$1.28
We currently have 1 in stock.
Wearer may change the damage type of any ammunition token they use to deal either Cold, Fire, or Shock. The change in damage type must be declared when turning in the ammo token, before sliding the weapon token.
This item has no effect on ammo tokens that do not deal HP damage.
Text On Token: May change Ammo token damage to Cold, Fire or Shock
(Back slot)
Official True Dungeon Token Database Listing