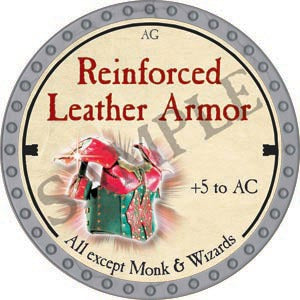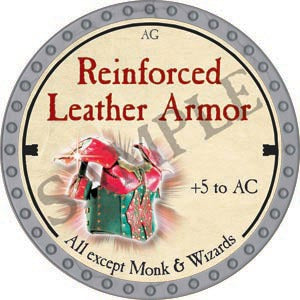 Consignment
Reinforced Leather Armor - 2020 (Platinum) - C17
$1.70
We currently have 1 in stock.
Note: This is a Consignment Token (hence the C17), which means a True Dungeon adventurer is selling it through Trent Tokens. But as with all Trent Tokens products, once you've made your purchase, you'll receive a tracking number and your token will be promptly mailed to you!
---
Adds +5 to AC
Don't confuse this token with Reinforced Leather, they are not the same.
Text On Token: +5 to AC
Official True Dungeon Token Database Listing