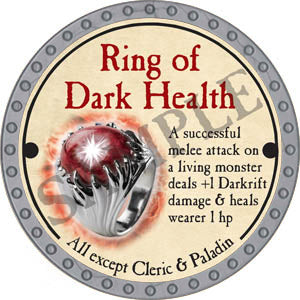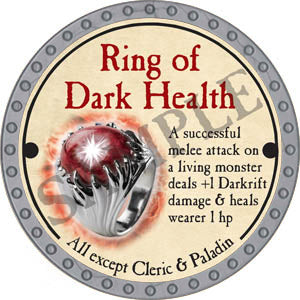 Trent Tokens
Ring of Dark Health - 2017 (Platinum)
Each time the wearer damages a living monster with a melee attack, that attack deals +1 damage as Darkrift and heals the wearer 1 HP.
This ring's power may be used every time the wearer makes a melee attack. Monks & rangers attacking with two melee weapons could potentially benefit from this ring twice in one round.
This ring has no effect whatsoever (neither harmful nor beneficial) if the wearer attacks a Construct, Undead or any monster that is not technically alive.
Text on Token: A successful melee attack on a living monster deals +1 Darkrift damage & heals wearer 1 hp
Official True Dungeon Token Database Listing