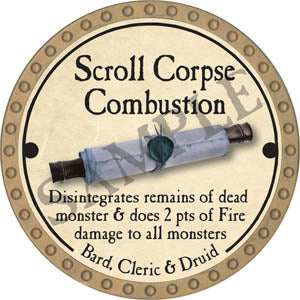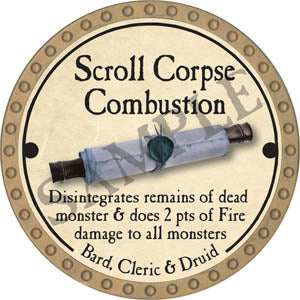 Trent Tokens
Scroll Corpse Combustion - 2017 (Gold)
$0.29
We currently have 10 in stock.
Target monster corpse is completely disintegrated and all remaining monsters take 2 points of damage as Fire. This scroll may be cast on a defeated Undead's "corpse" as long as the Undead monster was "killed" before casting.
Note: This scroll cannot be cast on a player character's corpse.
Text On Token: Disintegrates remains of dead monster & does 2 pts of Fire damage to all monsters
Official True Dungeon Token Database Listing