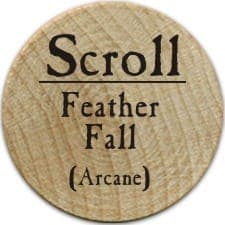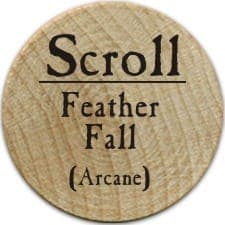 Trent Tokens
Scroll Feather Fall - 2004 (Wooden)
$2.50
We currently have 9 in stock.
Slows the descent of the caster or target long enough to recover from a fall. If a character falls from a great height (e.g., off a bridge or chasm), using this scroll allows the character to automatically make it back to safety.
Casting this scroll is a Standard Action–adventurers are advised to cast it proactively.
Official True Dungeon Token Database Listing