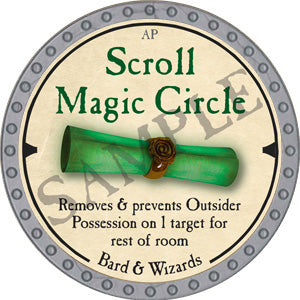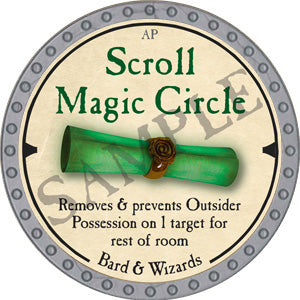 Trent Tokens
Scroll Magic Circle - 2019 (Platinum)
$0.86
We currently have 8 in stock.
Target ally is freed from Outsider Possession and/or gains immunity from being Possessed by an Outsider for the rest of the room. This scroll does not affect Possession from any other creature type.
This scroll can only be cast on a member of your party or yourself.
Text On Token: Removes & prevents Outsider Possession on 1 target for rest of room
Official True Dungeon Token Database Listing