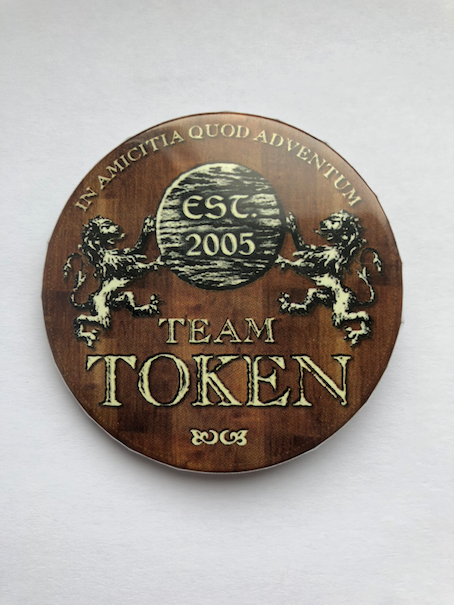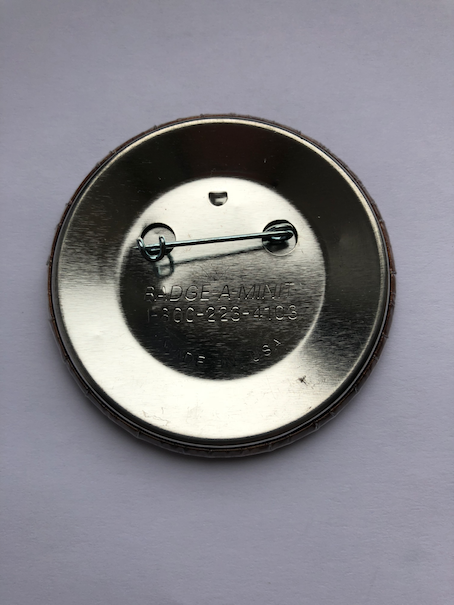 Trent Tokens
Team Token Button - Brown
$5.00
We currently have 10 in stock.
This is a Team Token Button, which is normally given out to members of Team Token at conventions. This particular button is the newer brown design. There is also an older gray design, but only a few of those still exist...out there.
:)
"In Amicitia Quod Adventum" translates to "In Friendship and Adventure."
I took over the printing and hand pressing of these buttons myself, and to help offset the cost of creating the buttons, I decided to sell them on my site.
I purchased a Badge-A-Minit 2 1/4" Bench Press System for $239.95, and hopefully you'll agree that the price per button is reasonable considering the cost of the equipment and button parts, plus the time it takes to make the buttons one at a time.
For the uninitiated, Team Token was established in 2005 and is a group of True Dungeon adventurers who love the game and tokens! Everyone is welcome, no matter how much experience you have or how many tokens you have. All that is asked is to be kind and accepting of your fellow team members and to have fun!
The button graphic was designed by Stu Ough, someone who has been with True Dungeon almost from the very beginning. Team Token was originally lead by Gary Aswegan, a well respected member of the early True Dungeon community. In 2017, Gary asked me to carry on the mantle of Team Token, a quest I humbly and gladly accepted.
Click here to see an updated list of Team Token members.
The pictures are of the actual front & back of the button.
Size: 2 1/4"
Shape: Round
Back: Standard Pin Back