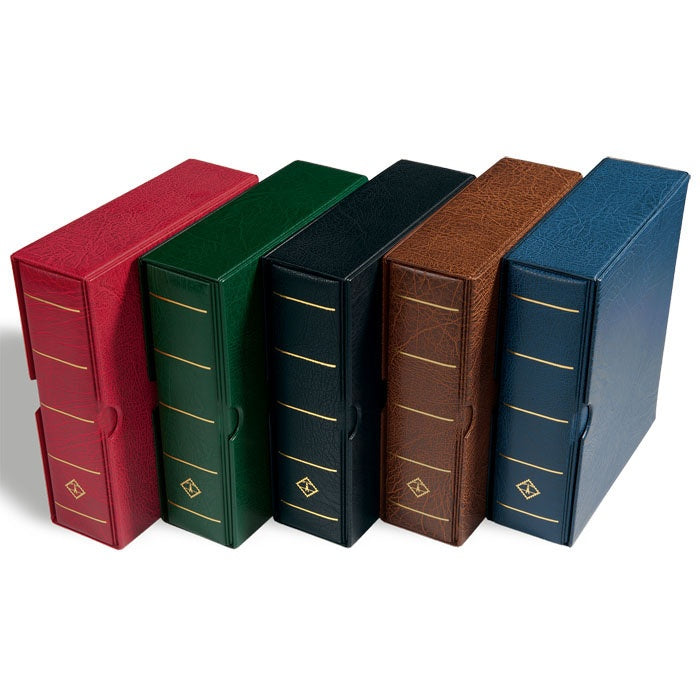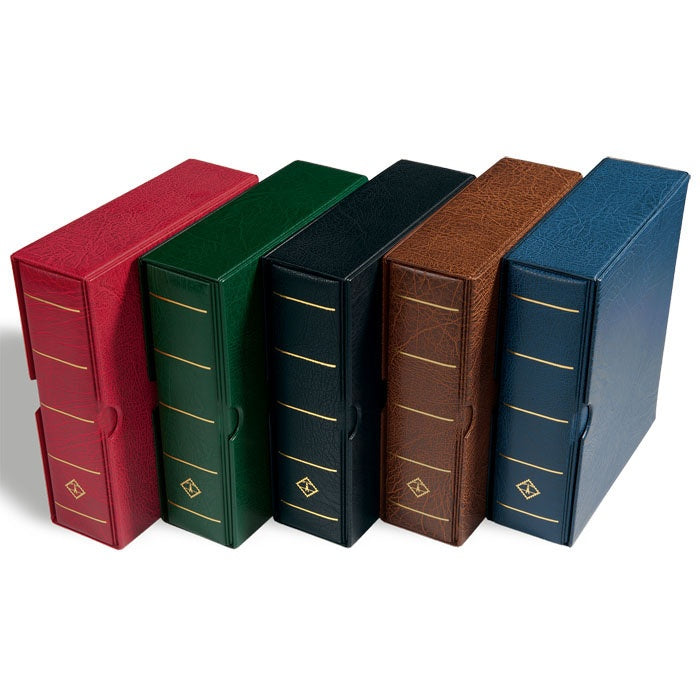 Trent Tokens
Token Binder - OPTIMA G Ringbinder
$49.95 $54.95
We currently have 41 total variants in stock.
The "G" stands for GRANDE! These are our Large Token Binders (Leuchtturm OPTIMA G Ringbinder), available in 5 colors. They are designed to hold our Token Binder Sheets (which are not included with binder purchase).
These binders also include a matching protective slipcase (as seen in photo). They are larger than our Standard and Deluxe Token Binders, so they might not be so great to use for your builds on a run.  But they're amazing to organize your large token collection! They can hold up to 16 sheets of tokens (15 tokens per sheet, up to 240 tokens total).
Available in five colors - Red, Green, Black, Brown, and Blue.
Manufacturer Details:
- Sturdy 4 D-ring locking mechanism
- Bound in textured leatherette
- Includes matching slipcase
- Overall size (binder & slipcase): 245 x 70mm x 280 mm (9 3/4" x 3 1/4" x 11 1/4")
- Capacity up to 16 Token Binder Sheets (up to 240 tokens total)