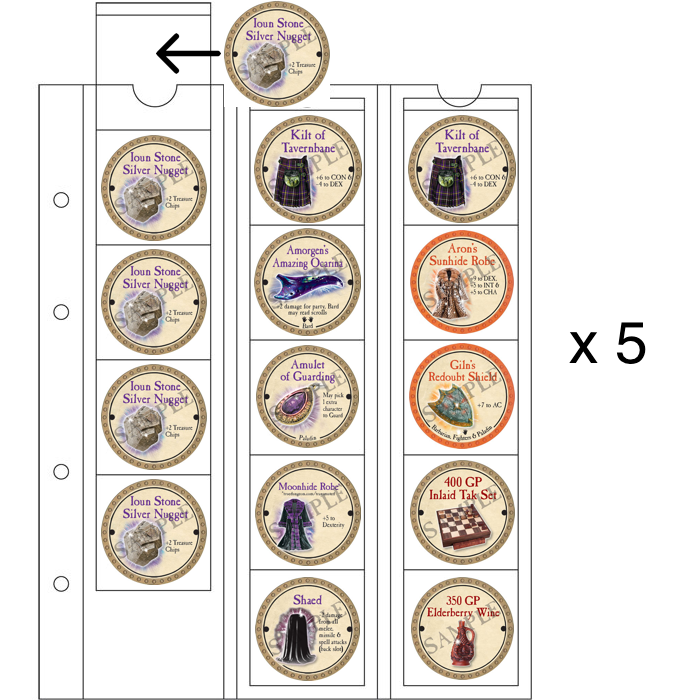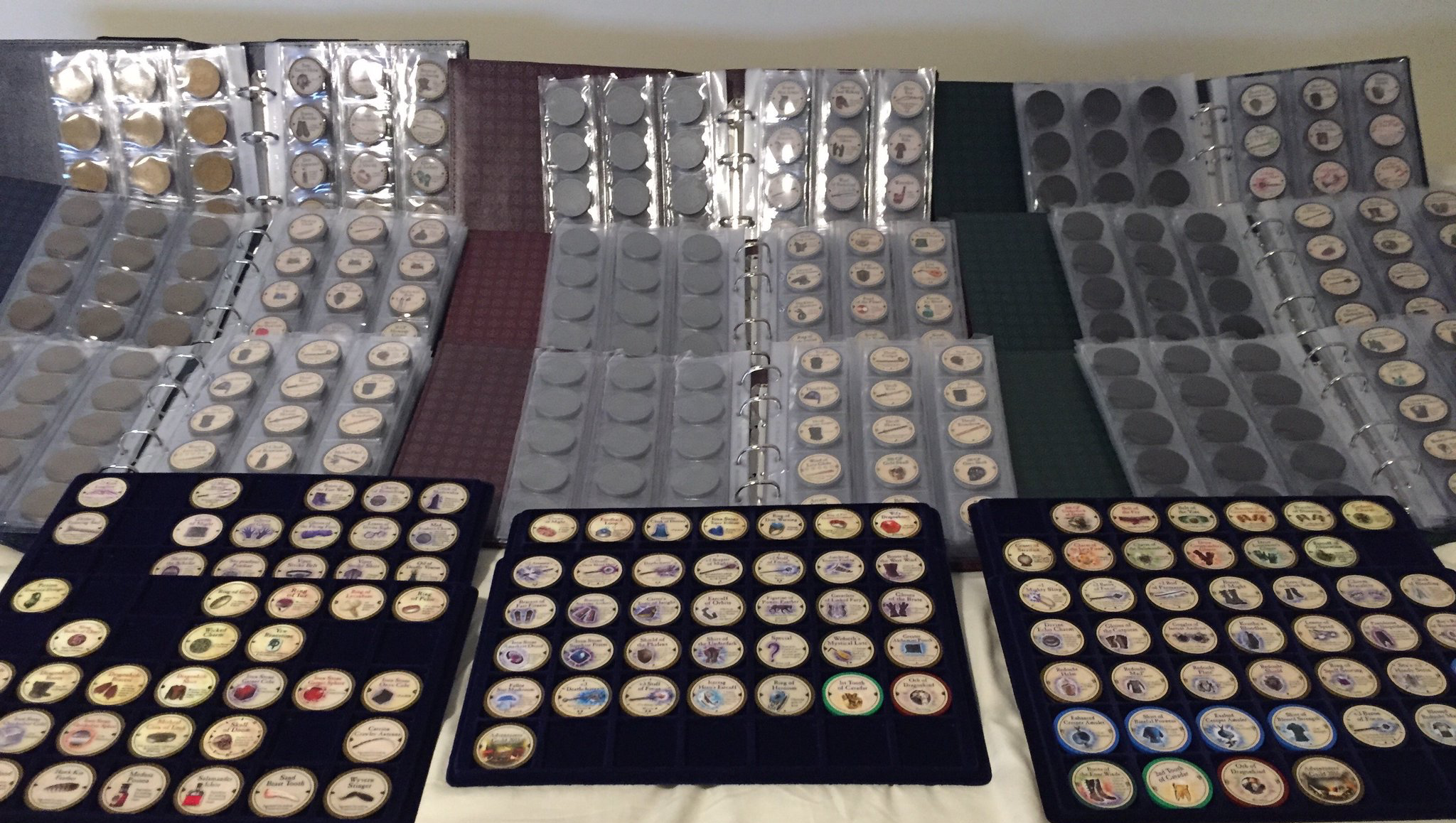 Trent Tokens
Token Binder Sheet (Pack of 5)
These are my favorite token binder sheets that I've found so far. They are designed to hold 42mm coins, which fit the True Dungeon tokens nice and snug.
This is a pack of 5 clear 8 x 10 sheets that hold 15 tokens each (75 tokens total). Each strip holds 5 tokens and slides out from the top, which allows you to insert tokens into the opening from the right. Once the strip is slid back down into the sheet, your tokens aren't going anywhere!
Please note: This sheet has 4 holes, which don't line up in a normal three ring binder, but it's easy to punch another hole to make it line up in a standard binder.
I recommend the 4 ring Token Binders specifically designed for these sheets.
Also please note: Tokens pictured aren't included. :)