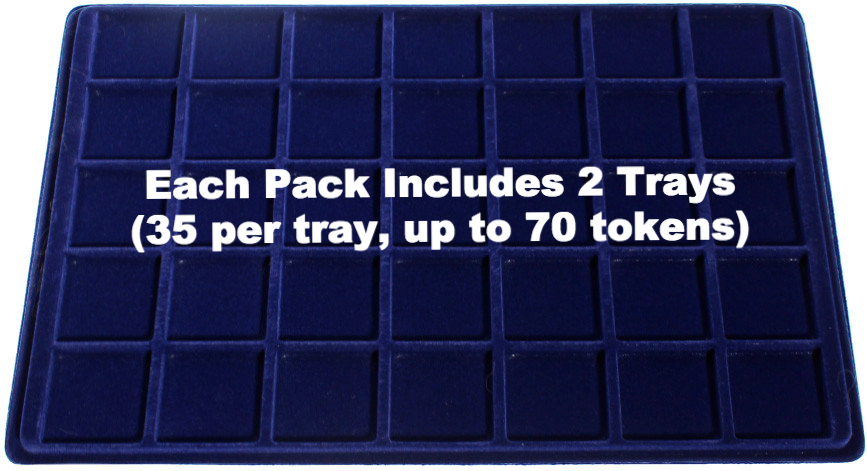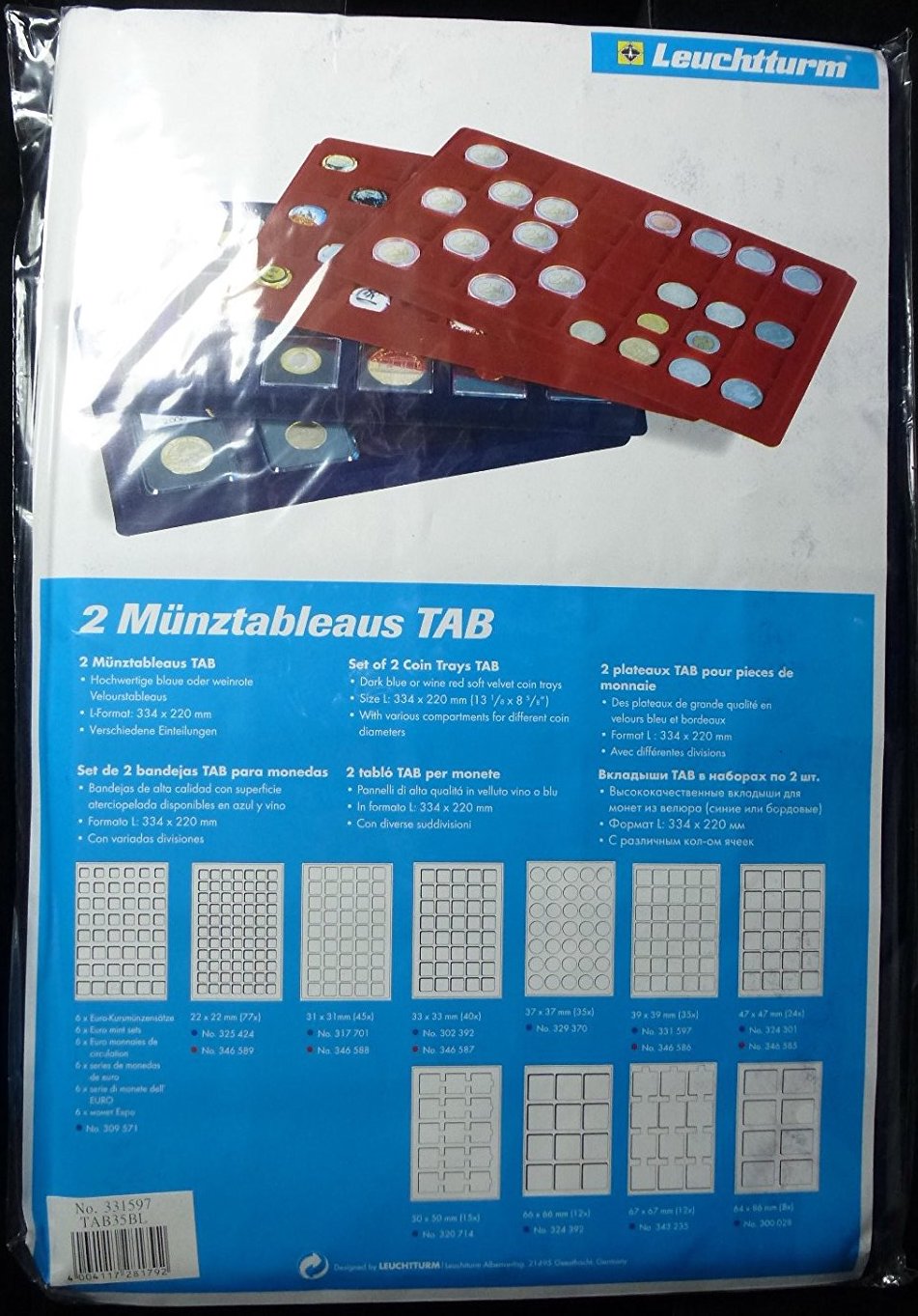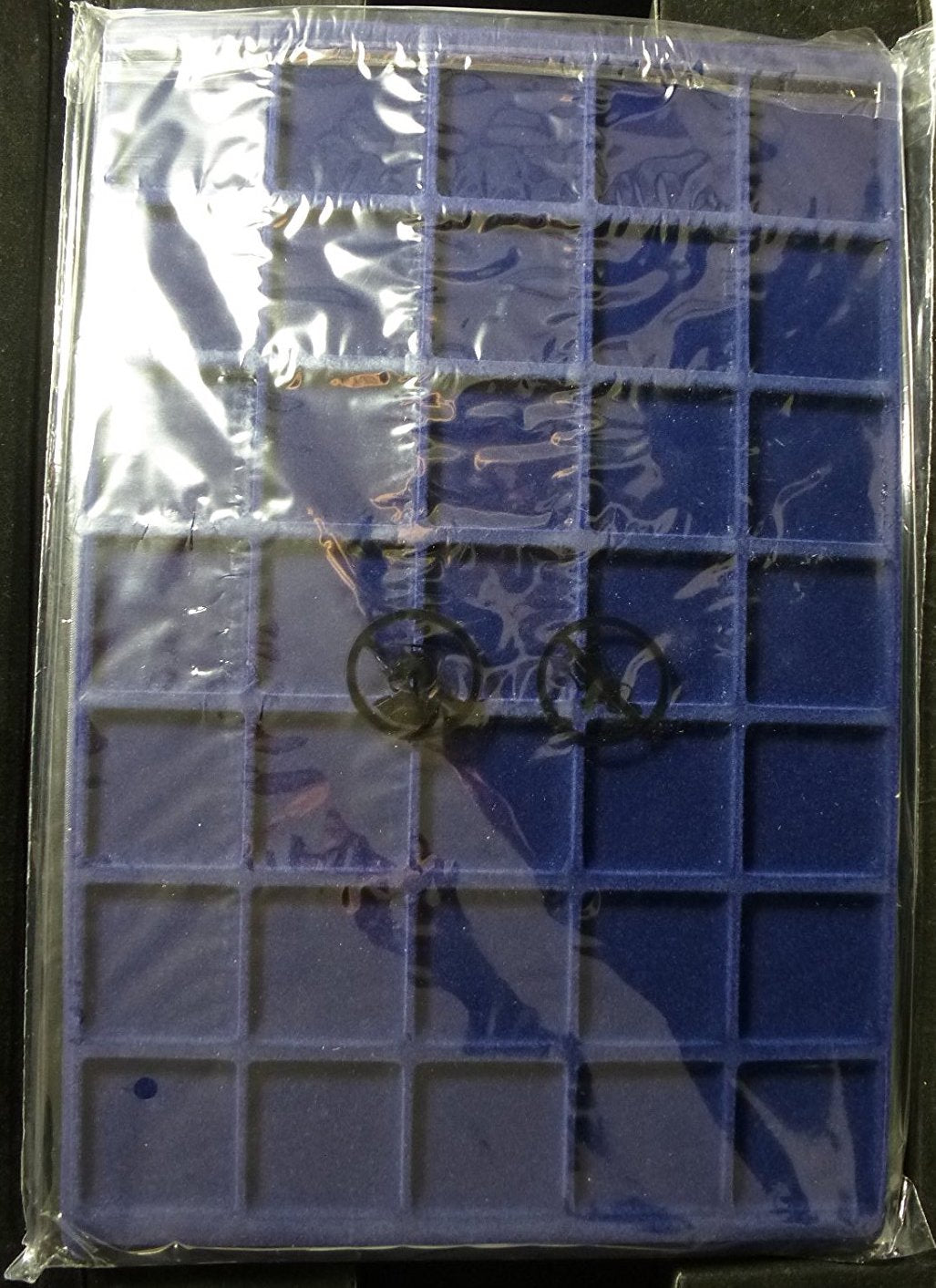 Trent Tokens
Token Trays - 2 pack
This is a 2 Pack of industry standard blue velour coin presentation trays by Leuchtturm.  They perfectly fit 35 True Dungeon tokens nice and snug in each tray (up to 70 tokens total). You could even turn the trays upside down, and the tokens won't fall out!
I personally use these and highly recommend them to anyone who wants to securely store their tokens. They're also great for whoever wants to quickly access their tokens to either build characters, or for their token viewing pleasure. Check out the photo of some of my collection, and you'll see that the tokens look great in these trays.
You can use this 2 Pack of Token Trays separately, or with one of our Token Carrying Cases.
Manufacturer Details:
- Dimensions: 13 1/8" x 8 5/8" (334 mm x 220 mm)
- Quantity: Pack of 2 blue velour trays (fits coins up to 39 mm)
- Part #: TAB35BL
Note: Tokens pictured aren't included. :)