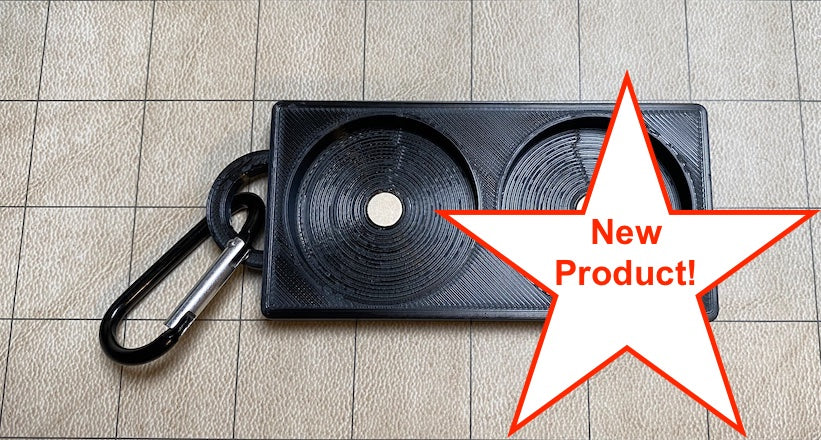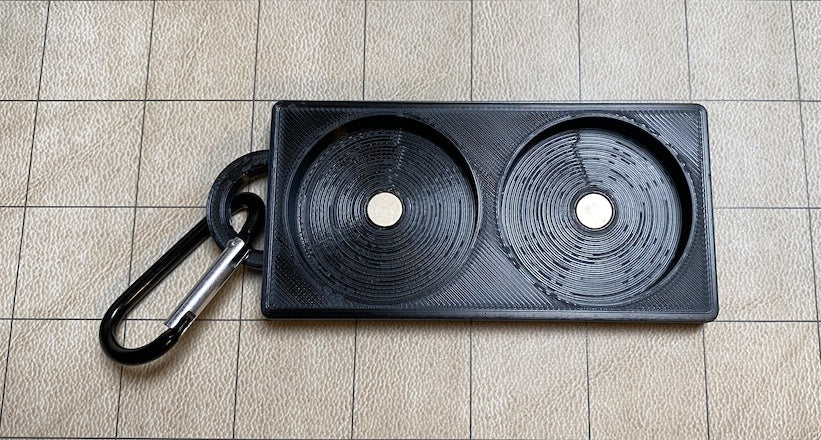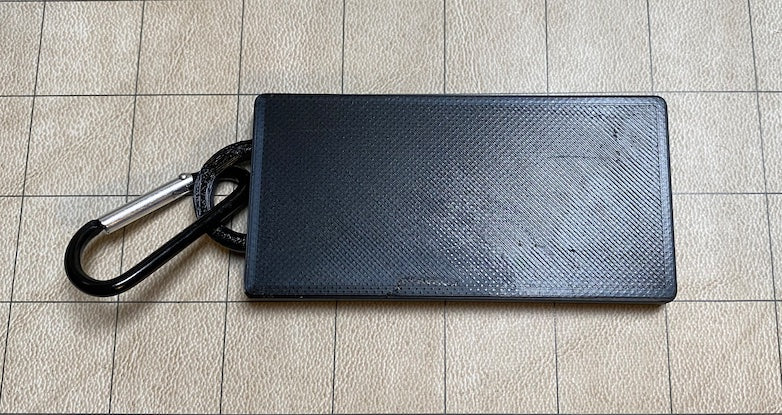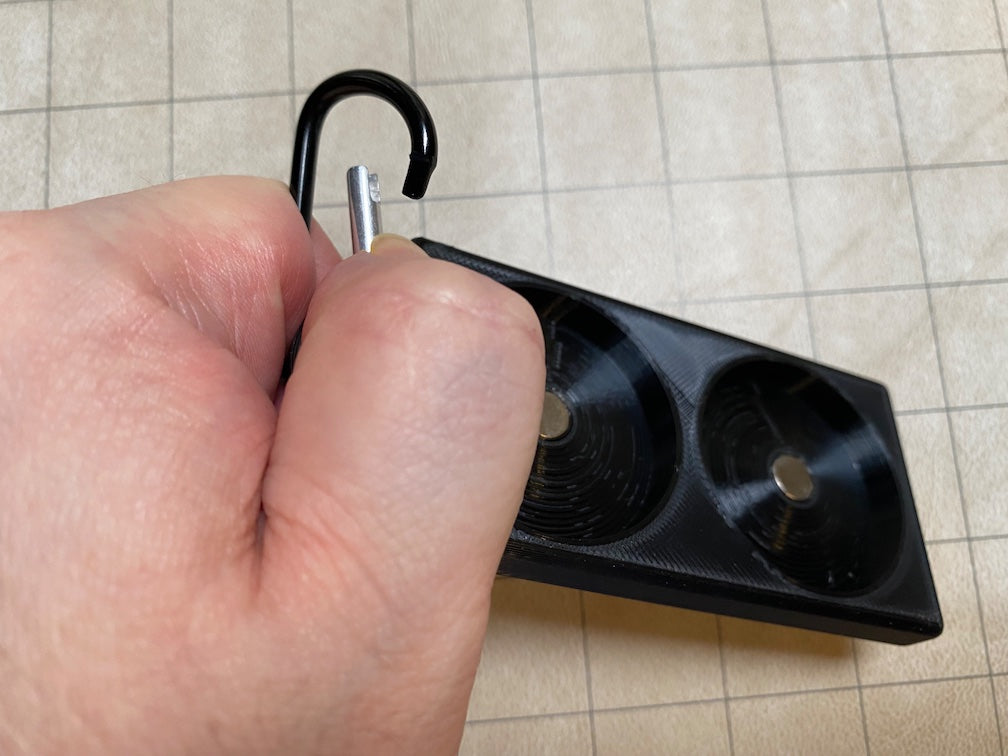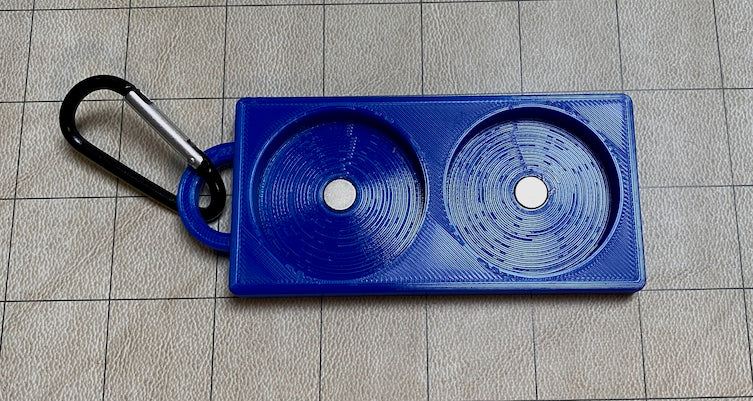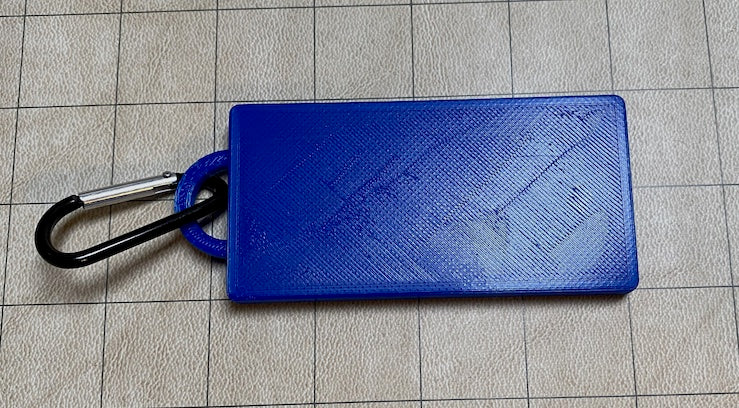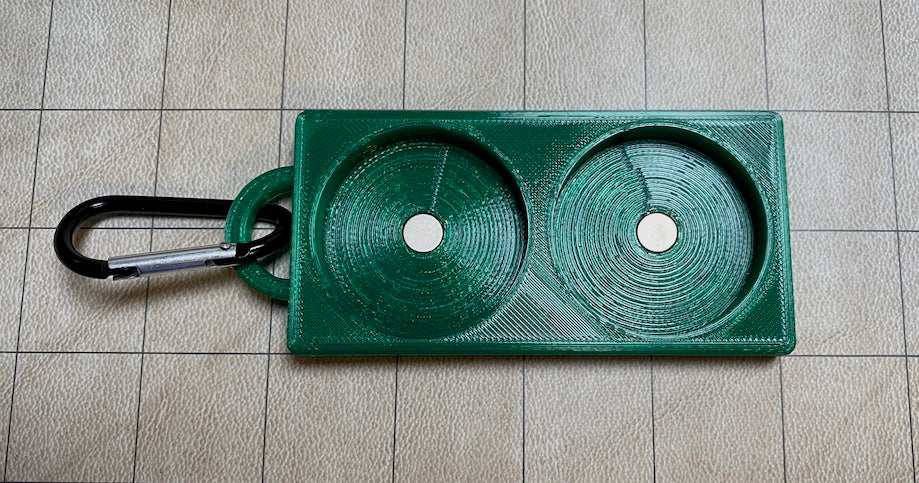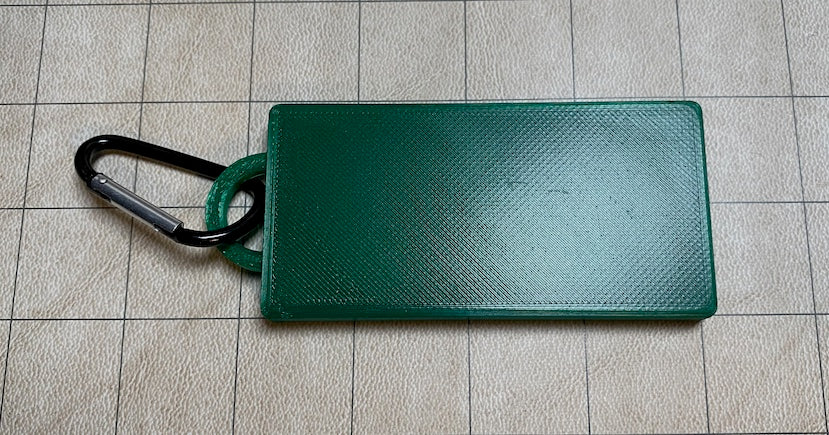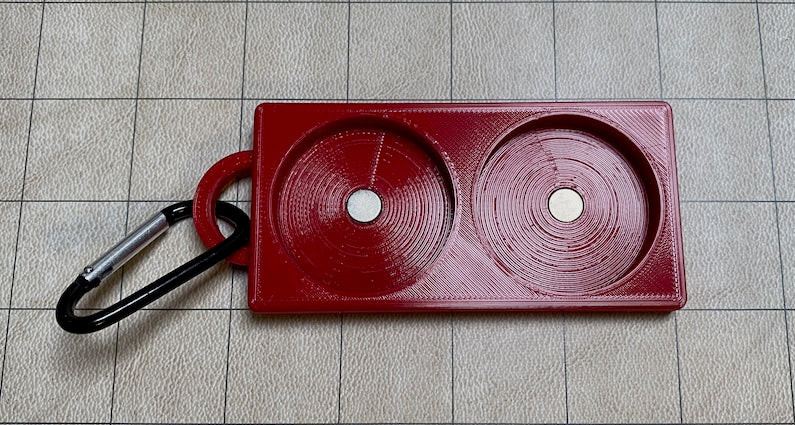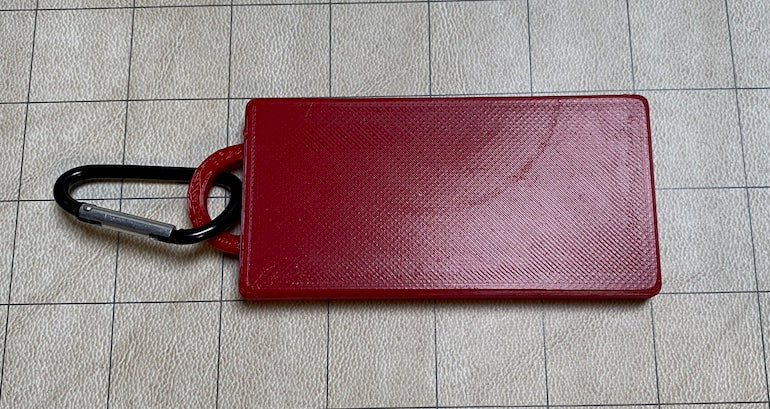 Trent Tokens
Token Holder with Clip (2 Tokens)
$12.95
We currently have 8 total variants in stock.

Announcing a new Trent Tokens product offering. Presenting - Token Holder with Clip (2 Tokens)!

This Token Holder with Clip is perfect for storing up to 2 tokens that you need quick access to, like weapons, potions, or whatever you choose! It has a rare earth magnet to keep your tokens secure, and also comes with a carabiner which can easily attach to a belt loop, lanyard, backpack, etc.
The Token Holder with Clip comes in four colors, Black, Blue, Green, and Red. The Black and Red holders are printed in PLA+ and the Blue and Green holders are printed in PLA. The holders are lightweight and durable, and are printed at 40% infill for increased durability.

Dimensions:
Length - 4 3/18"
Width -  1 7/8"
Height - 3/8"
Weight - 1 oz
Click here for the Token Tube with Clip