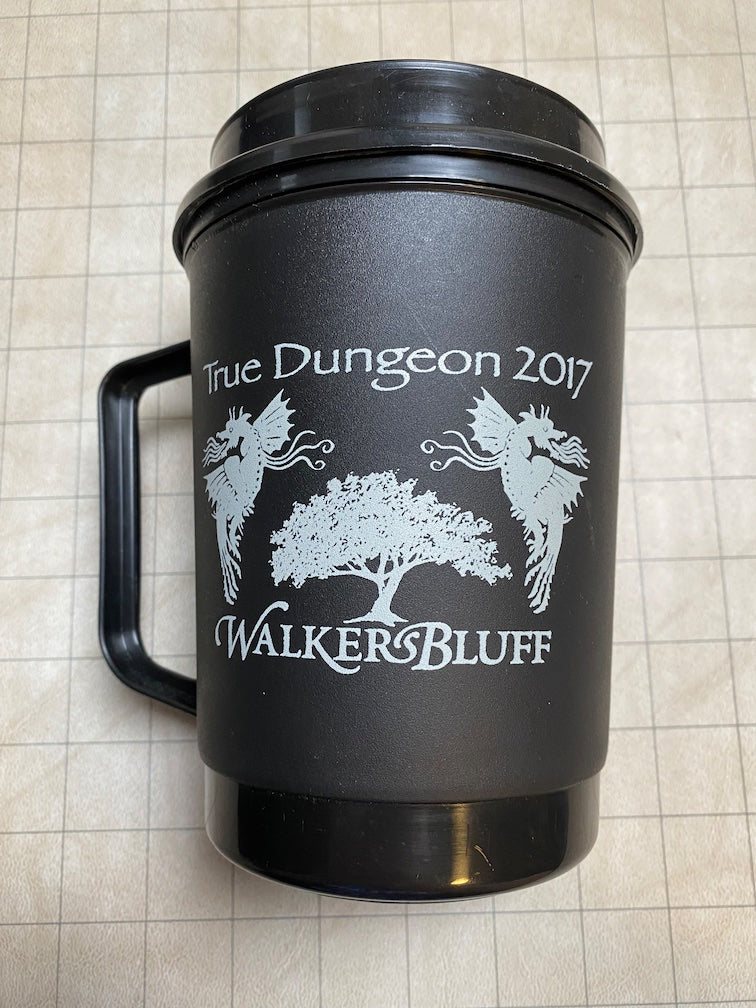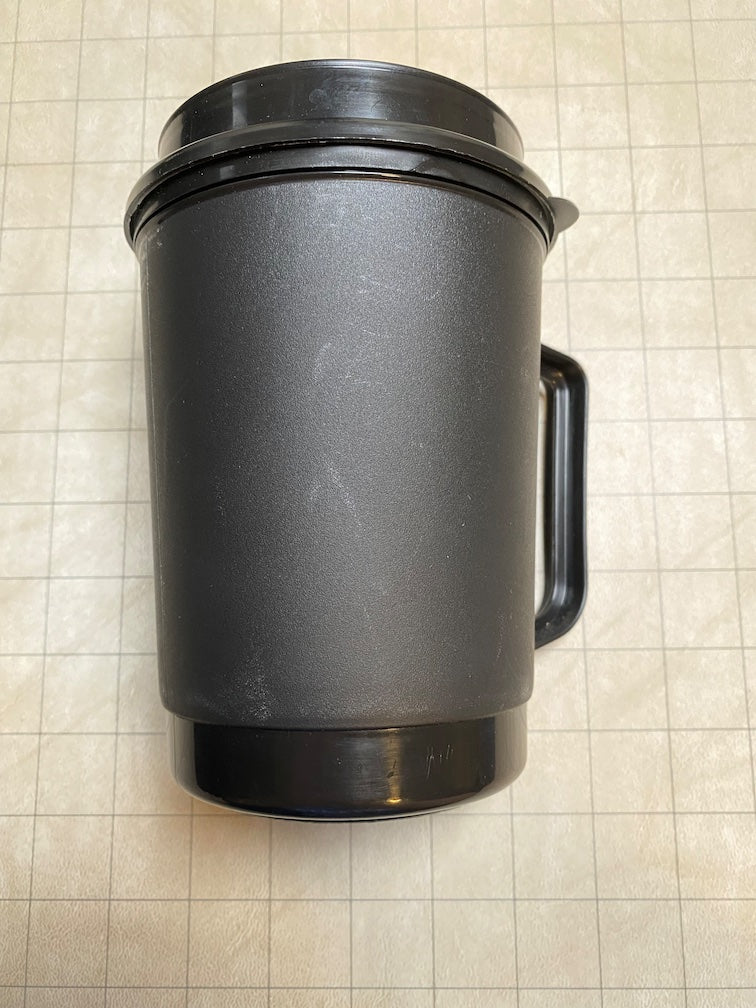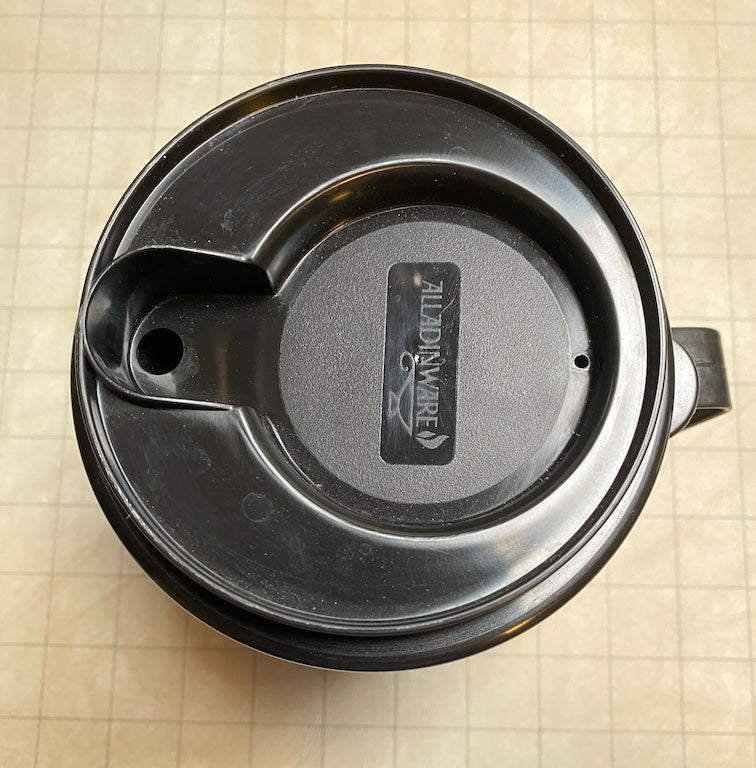 Trent Tokens
True Dungeon Celebration Travel Mug - 2017
$24.95
We currently have 1 in stock.
These aren't many of these mugs still around!
This True Dungeon Celebration Travel Mug was available for purchase from the bar at Walker's Bluff, which was the location of the 15 year celebration of True Dungeon, called True Dungeon Celebration in April of 2017.
It's great for the collector starting their cup/mugs collection, or for someone missing this particular cup from their collection!
This mug holds 22 oz (hot or cold) and is about 6" tall (6 & 1/2" with the lid). It has True Dungeon 2017 and Walker's Bluff imprinted one one side. It also has the Walker's Bluff logo with dragons on either side of it. The opposite side is blank and no straw is included.
The mug in the picture is what you'll receive. I only have one extra, and this is it!