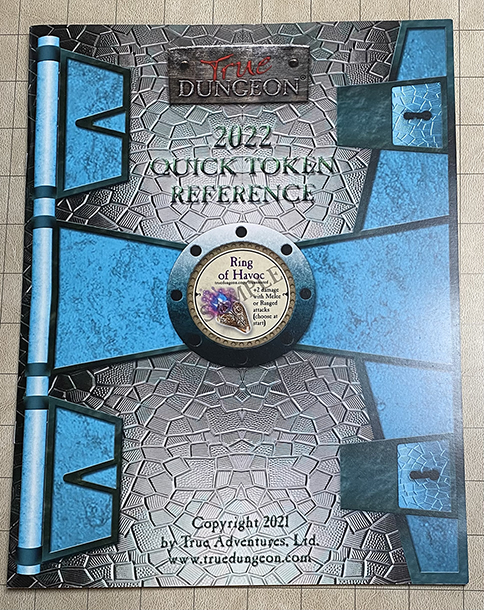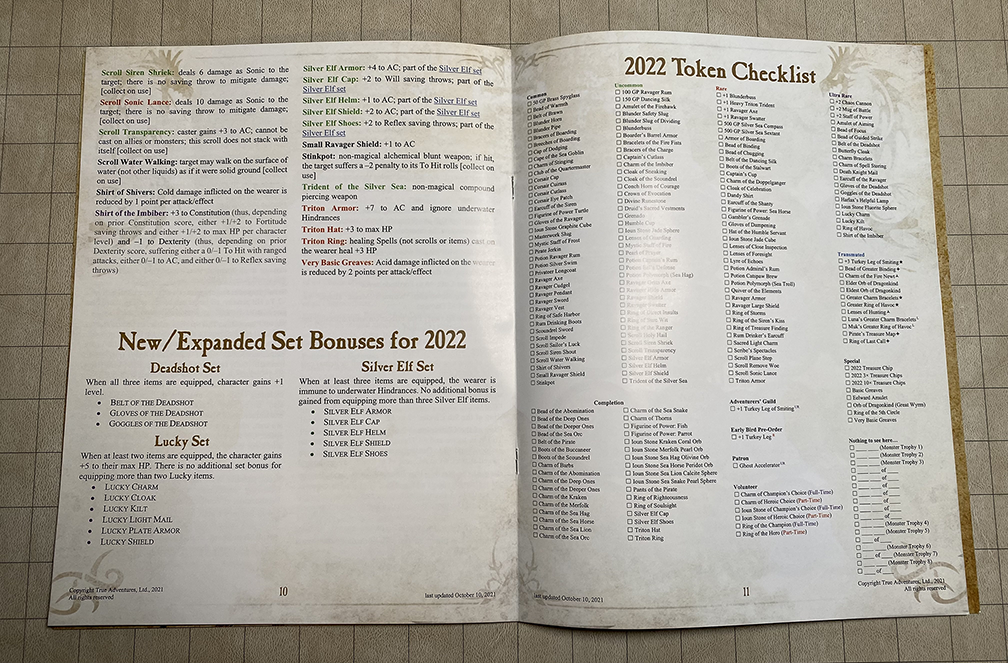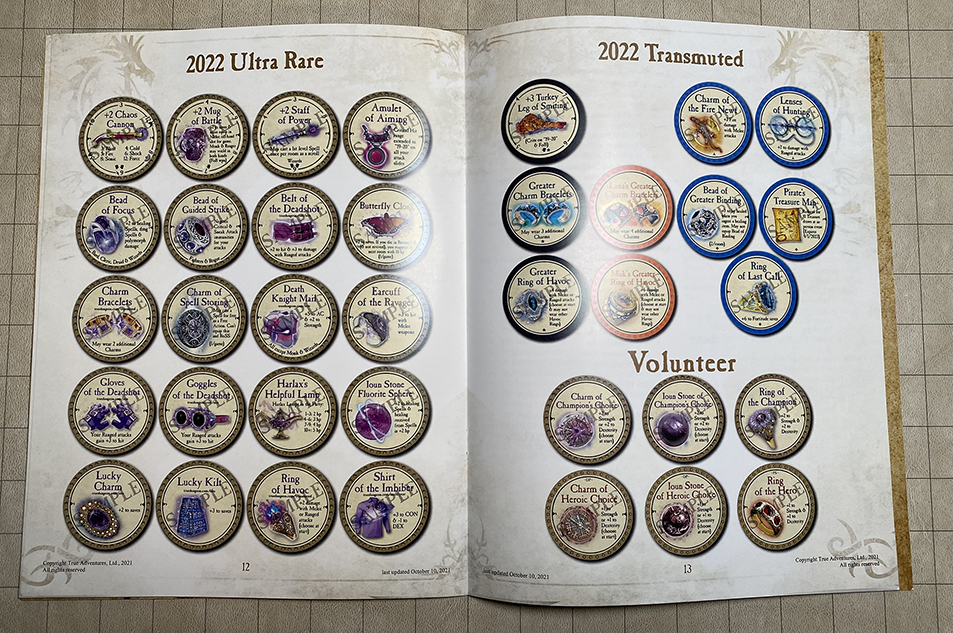 Trent Tokens
True Dungeon Quick Token Reference 2022
$9.95
We currently have 6 in stock.
This True Dungeon Quick Token Reference guide has an alphabetical listing and full description of all 2022 tokens (that were known at the time of printing).
It also includes a token checklist, transmuted recipes, as well as nice color photos of Ultra Rare, Transmuted, and Volunteer tokens. 
Please note, some of the information may have been updated since this guide was printed, so it's best to check the tokendb before doing any transmutes.