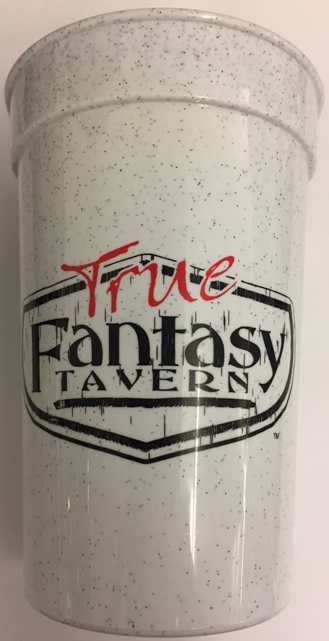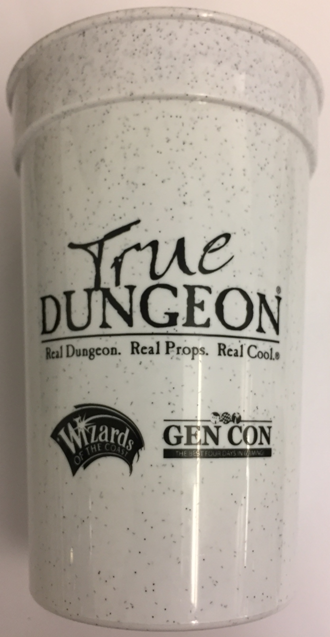 Trent Tokens
True Fantasy Tavern Cup - 2005
$8.95
We currently have 1 in stock.
These aren't many of these cups still around!
The cups were originally sold in 2005 with soft drinks in the True Dungeon Tavern called True Fantasy Tavern. The Tavern was discontinued, and no other cups like this have been offered since. I have a few of these cups, so this is an extra cup that I have available for purchase.
It's great for the collector starting their cup/mugs collection, or for someone missing this particular cup from their collection!
This cup is about 5" tall and has the True Fantasy Tavern logo on one side, and three logos on the other side; True Dungeon, Wizards of the Coast, and Gen Con.