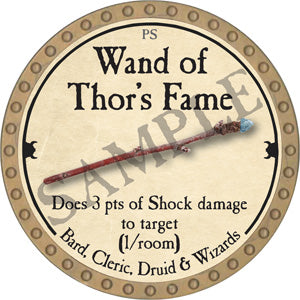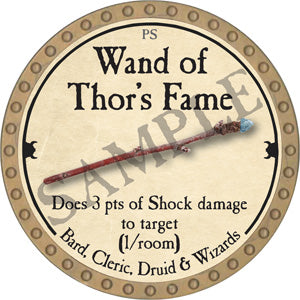 Trent Tokens
Wand of Thor's Fame - 2018 (Gold)
$0.64
We currently have 7 in stock.
Deals 3 damage as Shock to the target. There is no saving throw to mitigate damage.
Because all wands require a command word to function, this item cannot be activated if the wielder is magically Silenced.
Note: Wands printed in 2018 or later are permanent items and do not have charges. Each specific wand token can only be used once per room. If a player has multiple wand tokens, each may be used during a single room. Wands printed prior to 2018 still have charges, may be used more than once per room, and will be collected when the last charge has been expended.
Text On Token: Deals 3 pts of Shock damage to target (1/room)
Official True Dungeon Token Database Listing