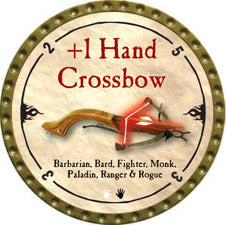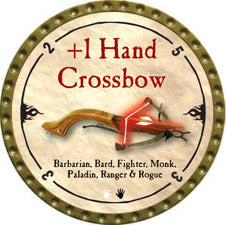 Trent Tokens
+1 Hand Crossbow - 2010 (Gold)
$2.52
We currently have 4 in stock.
This small crossbow fires smaller than normal bolts and does not require the use of both hands to use.
Like all ranged weapons, it comes with an infinite supply of mundane ammunition. But if the player wants to use specialized ammunition, the bolt token must specify "hand crossbow" as other bolts are too big to be fired from this weapon.
Official True Dungeon Token Database Listing