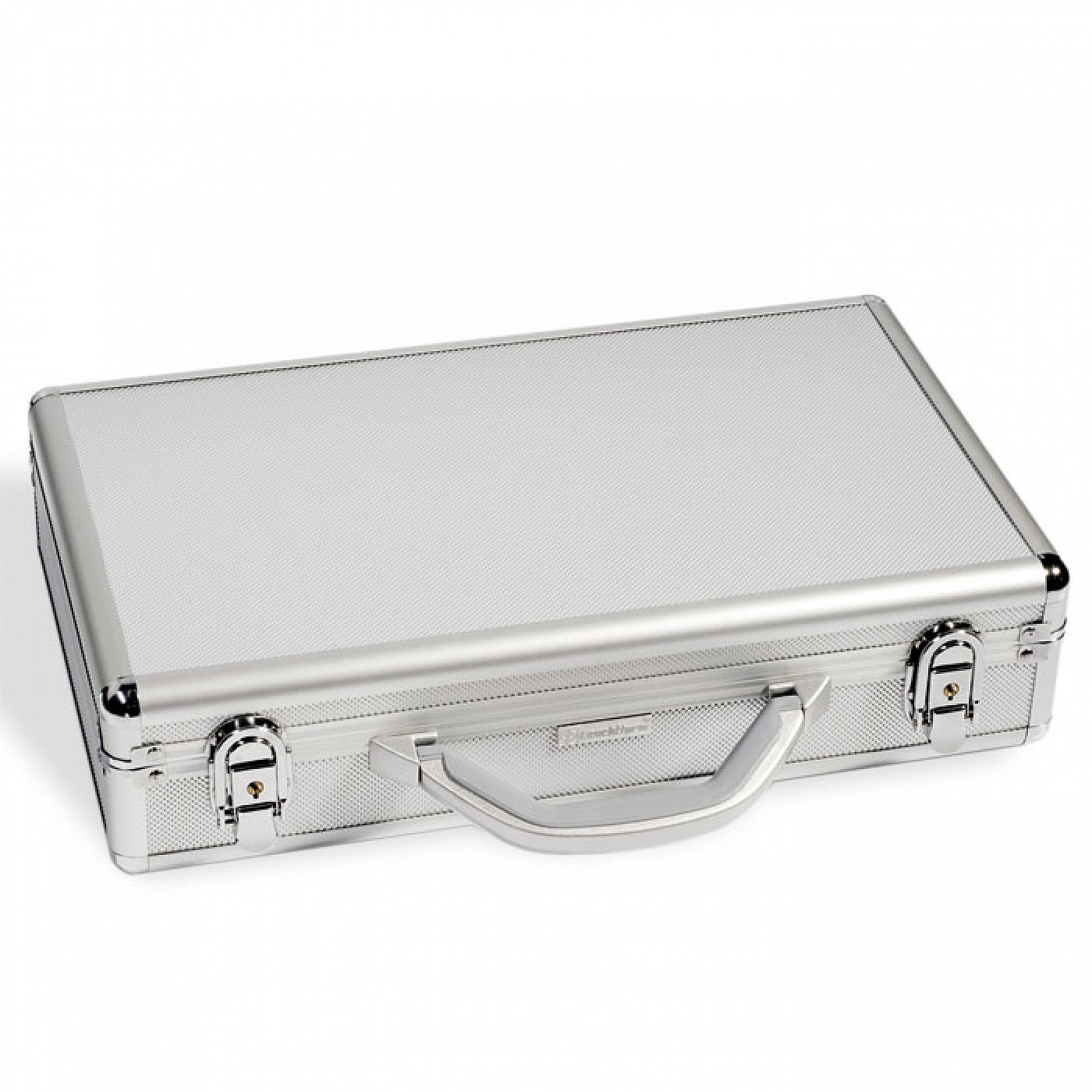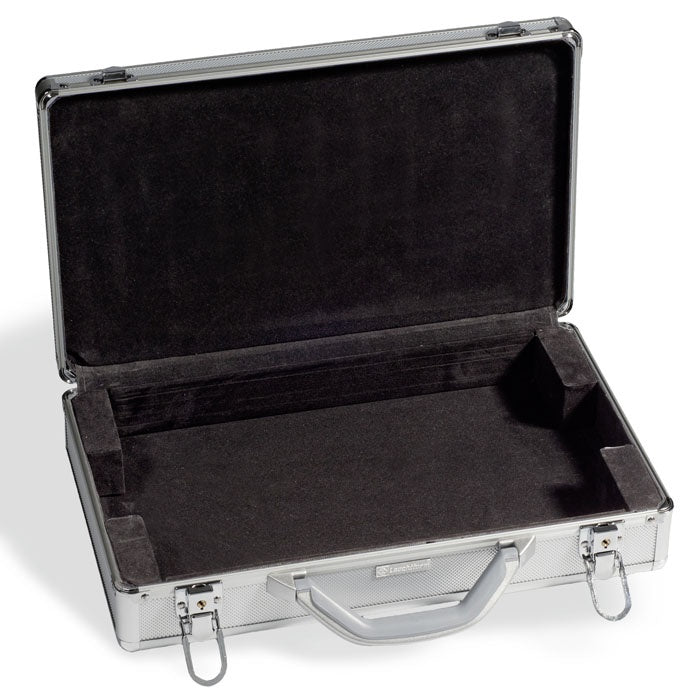 Trent Tokens
Token Aluminum Case - 6 Trays (empty)
This is the empty version of our 6 Tray Token Aluminum Case (Leuchtturm CARGO L6). It holds 6 Token Trays, which are not included. Each tray can hold up to 35 tokens each, for a total of 210 tokens.
Click here for the 6 Trays included version of this case.
I personally use these very sturdy cases.  I also have a few of the 12 Tray Token Aluminum Cases, and I highly recommend them both. This case is perfect for protecting your prized token collection, and as a side benefit, you can travel with your tokens in style!
Click here if you would like to purchase Token Trays for this case.  The Token Trays (not included) fit tokens nice and snug, and you can also lock the case to keep your collection safe and secure.
Manufacturer Details:
- Lockable case (2 keys included)
- Lined throughout in black velour
- Molded handle
- Rubberized feet
- Plated corners
- Size: 16" x 9 1/2" x 3" (405 mm x 240 mm x 80 mm)
- Capacity: 6 Token Trays (not included), up to 210 tokens
- Part #: KO3LEER