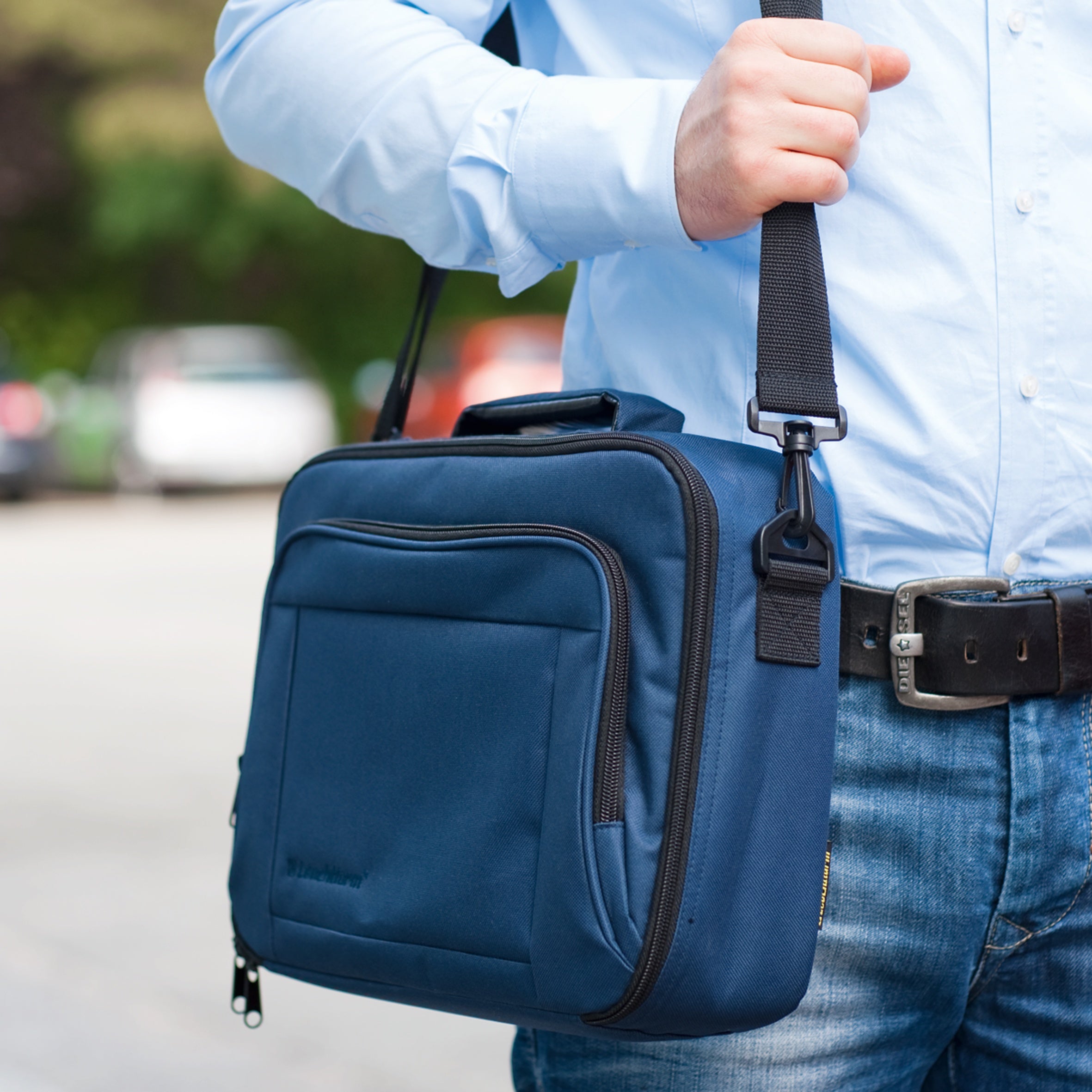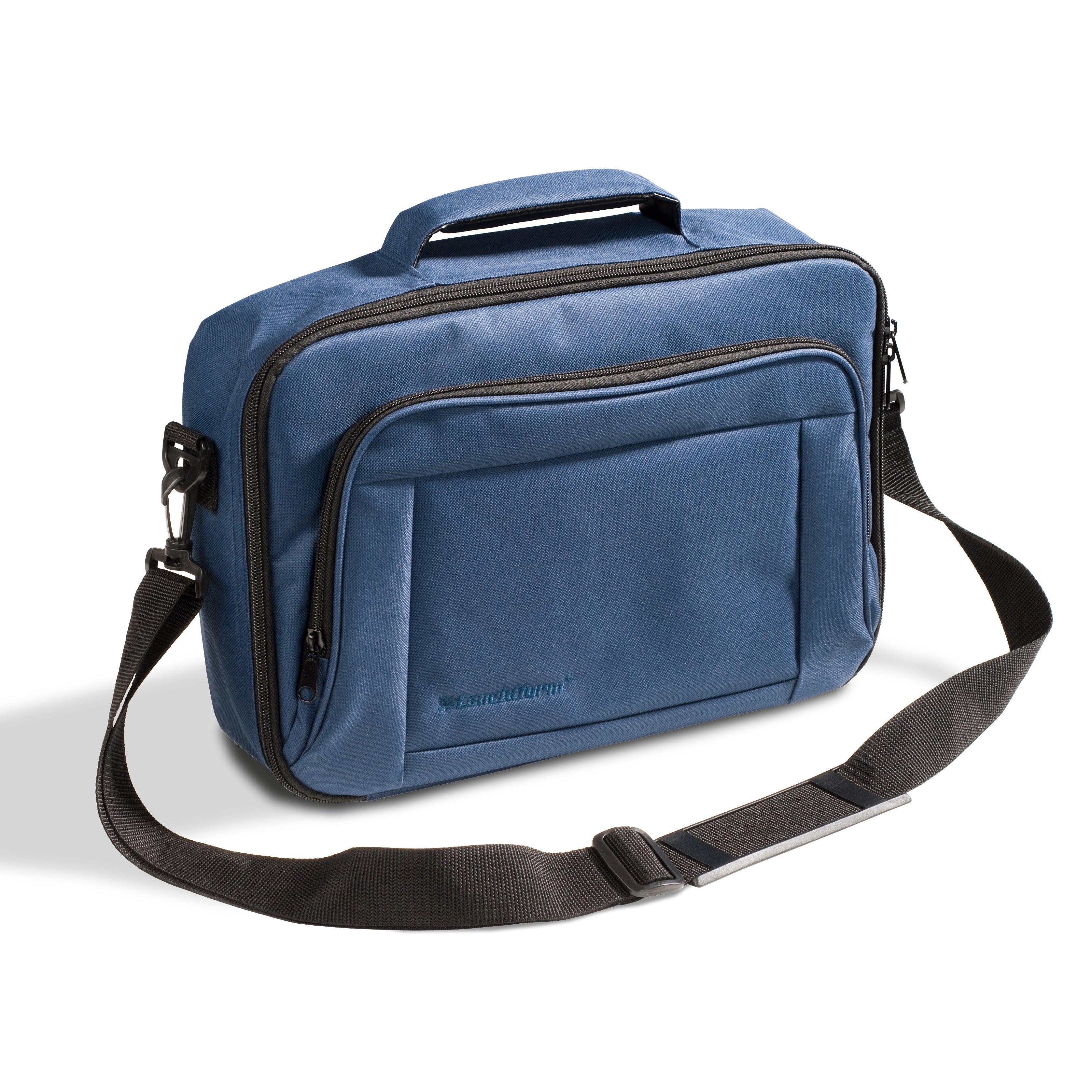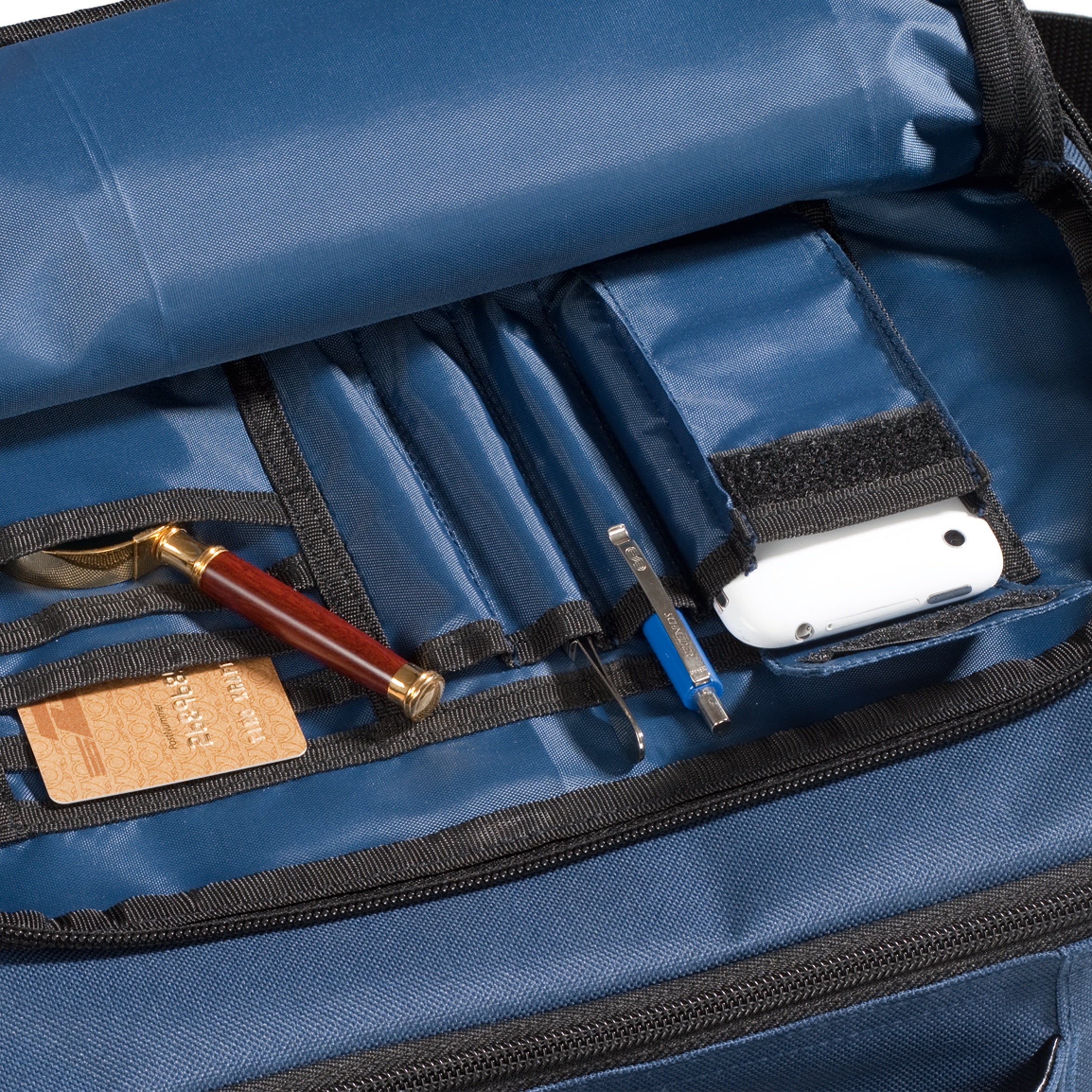 Trent Tokens
Token Traveler Bag - 12 Trays (empty)
This is our 12 Tray Token Traveler Bag.  It holds 12 Token Trays, which are not included. Each tray can hold up to 35 tokens each, for a total of 420 tokens.
Click here for the 12 trays included version of this bag.
I personally use this Token Traveler Bag. The group of friends and I that do True Dungeon runs together call this our "Team Chest" of tokens. I also have a few of the Token Aluminum Cases, and I highly recommend them both. This bag is great for protecting your prized token collection, and as a side benefit, you can travel with your tokens in style!
It has a sturdy handle. but also comes with a shoulder strap for easy carrying. On the outside of the bag, there's an extra zippered compartment for pens/pencils, keys, convention badge, a phone, credit cards, etc. Inside the case there are velcro straps to secure the trays, and there's also a tray cover, which is placed on top of the stack of trays (not included), to help protect your tokens.
Click here if you would like to purchase Token Trays for this bag. The Token Trays (not included) fit tokens nice and snug.
Manufacturer Details:
- Dimensions: 9 3/4" x 14" x 6"" (240 mm x 355 mm x 150 mm)
- Inside Height: 4 1/2"" (112 mm).
- Capacity: 12 Token Trays (not included), up to 420 tokens
- Part #: KO4LEERUS